Shenzhou XV crew set out for Tiangong space station
Share - WeChat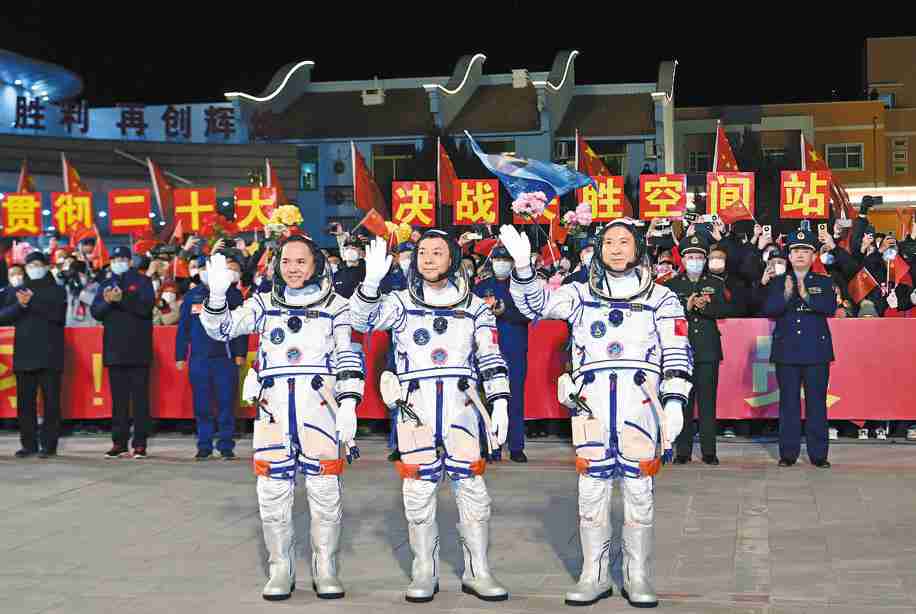 The crew members of the Shen­zhou XV mission, China's 10th manned spaceflight, set out on their journey to the country's Tiangong space station on Tuesday night.
A 20-story-tall Long March 2F carrier rocket blasted off on schedule at 11:08 pm from the Jiuquan Satellite Launch Center in northwestern China's Gobi Desert and soon placed the Shenzhou XV spacecraft in a low-Earth orbit about 400 kilometers above the ground.
As this was the first time a rocket carrying astronauts was launched in freezing temperatures of nearly minus 20 degrees Celsius, engineers equipped the rocket and its service tower with a host of cold-proof materials.
All of the previous nine crewed flights had been launched between June and October.
Within hours of the launch, the eight-metric-ton spaceship was due to approach and dock with the Tianhe core module of the Tiangong station.
After docking with the core module, the crew members — Major General Fei Junlong, the mission commander, Senior Colonel Deng Qingming and Senior Colonel Zhang Lu — would open a hatch and then float into the Tianhe module to meet their peers from the Shenzhou XIV mission — Senior Colonel Chen Dong, Senior Colonel Liu Yang and Senior Colonel Cai Xuzhe — who have been in space for nearly six months.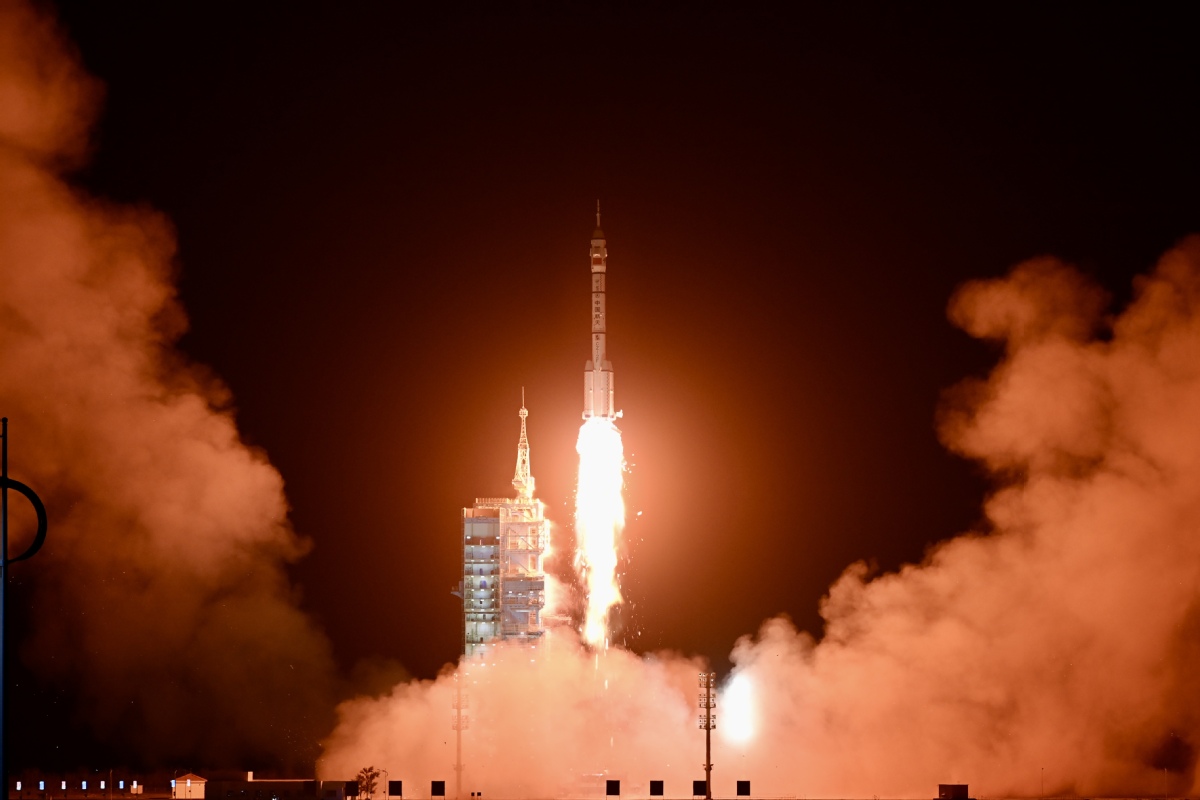 In a video which the Shenzhou XIV crew sent to Fei's team hours before Tuesday's launch, Chen, Liu and Cai appeared in pullovers which said in Chinese "Old Friends Are Coming" and said that they were very much looking forward to the arrival of the Shenzhou XV crew.
Liu and Cai also said: "We will give you a big hug as soon as we meet".
The Shenzhou XV marks mission commander Fei's return to space after 17 years. The 57-year-old was a member of the Shenzhou VI crew in October 2005.
For both Deng, 56, and Zhang, 46, it's their first journey into space. Deng is the last serving member of China's first group of astronauts to take part in a spaceflight while Zhang had been the only one in the second generation of astronauts without spaceflight experience prior to the mission.
Their arrival will mark the first time that six Chinese people have been in space at the same time. There have been at most three Chinese astronauts in space at a time.
During the six-month Shenzhou XV mission, Fei's crew will carry out three to four spacewalks to mount equipment outside the station. Their major tasks will also include unlocking, installing and testing 15 scientific cabinets, conducting more than 40 scientific experiments and technological demonstrations, and carrying out six cargo orbital deployment operations, according to mission officials.