Europe struggles with teacher shortage
By JONATHAN POWELL in London | China Daily Global | Updated: 2022-12-01 09:50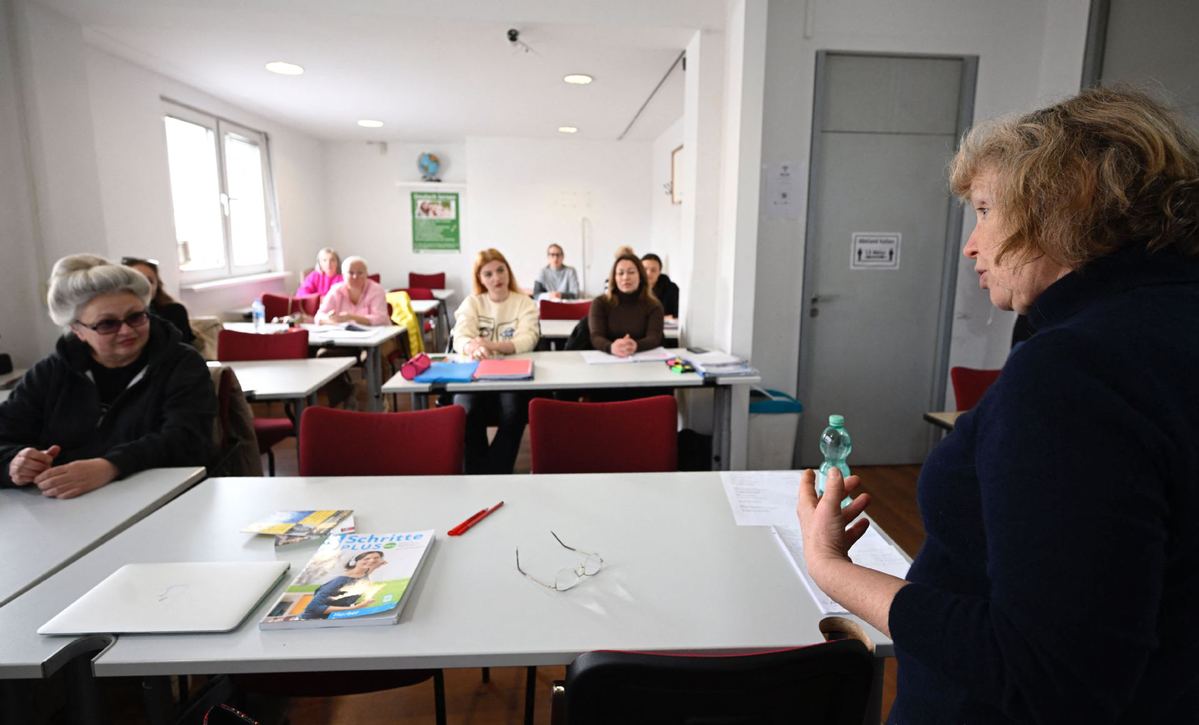 Several countries in Europe are facing teacher shortages amid general discontent within the education sector that has led to challenges with recruitment and retention.
Experts have highlighted ongoing issues with the appeal of the profession, and said widespread disillusionment was amplified by the COVID-19 pandemic, reported the Agence France-Presse news service.
Germany, Portugal, Sweden, France, and Italy are among nations facing troubles with staffing numbers in schools. According to national estimates, there will be a shortfall of 25,000 teachers in Germany by 2025 and 30,000 in Portugal by 2030, while in France there are currently 4,000 vacant teaching posts.
Eric Charbonnier, an education expert at the Organisation for Economic Co-operation and Development, or OECD, told the AFP that the pandemic had made an existing issue with "the attractiveness of the profession" more "visible". He added that mass retirements in European countries were compounding shortages.
Other analysts said that pay and conditions were the main causes of dissatisfaction.
Regis Malet, a professor of education at the University of Bordeaux, said the insufficient number of teachers was due to "the low level of wages, particularly in France, but also the deterioration of working conditions, status, and (a) more symbolic dimension strongly felt ... (about a) lack of consideration (and) recognition".
He added that teaching has changed "from a job with high added social value, prestige, to a form of uncertainty in the mission, loss of meaning, and ultimately dissonance between the school and life."
In the United Kingdom, head-teachers have warned that public spending cuts will result in most schools having to lose essential teaching and support staff.
The Observer newspaper reported that nine out of 10 schools in England will have run out of money by the next school year as the huge burden of increased energy and salary bills takes its toll.
"There are no easy fixes left," said Paul Whiteman, general secretary of the National Association of Head Teachers. "Schools are cut to the bone. This will mean cutting teaching hours, teaching assistants, and teachers."
The AFP report said problems finding and retaining educators are also a concern in the United States and in some African countries. A report in The Washington Post newspaper in August warned there was a "catastrophic shortage" of teachers, noting that the nation had "never experienced such a serious situation".
A UNESCO report last month revealed some 69 million teachers are missing worldwide "to achieve universal basic education by 2023".
Charbonnier highlighted that some nations have found ways to tackle the recruitment and retention challenge with better pay and conditions.
He said: "Finland, South Korea or Ireland are doing well, thanks to proactive policies with a valuation of the profession by society."