Electric start sparks excitement
Share - WeChat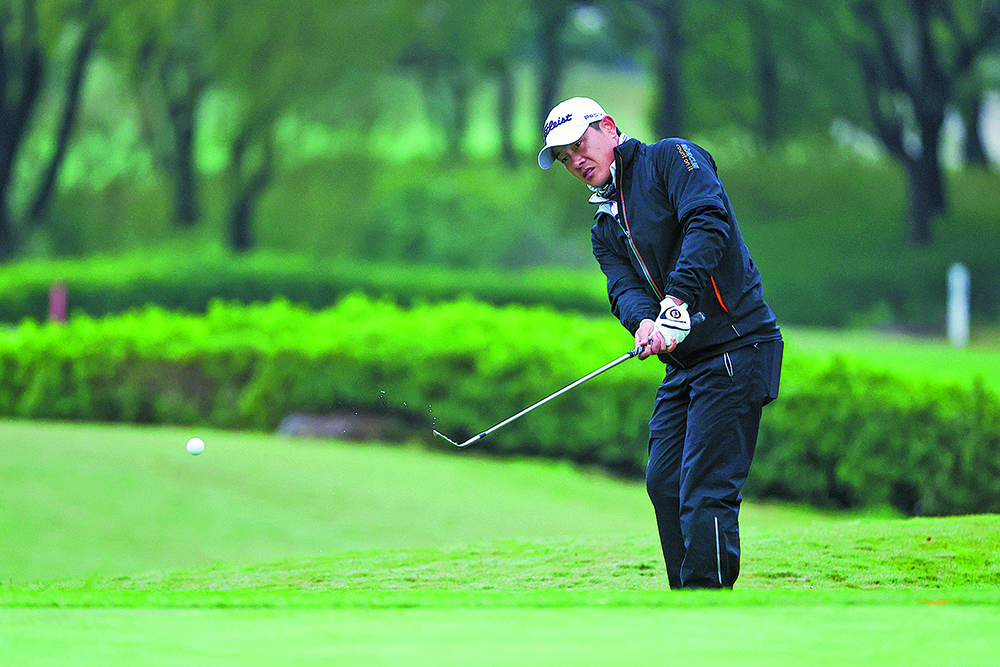 China Tour's new Mitsubishi-sponsored tournament proves an instant success in Suzhou
With Xiao Bowen pocketing the winner's check of 90,000 yuan ($13,000), the quality and excitement of the inaugural Mitsubishi Electric Open impressed the Chinese golf community over the weekend.
Suzhou Taihu International Golf Club in Suzhou, Jiangsu province, proved the perfect host to give the tournament an enthralling debut on the China Tour.
"I'm thrilled to win the title in Suzhou, as it's been a long time since I stood on the highest podium. I want to thank the organizers for their great work. The whole atmosphere and the quality of the event have all been wonderful. I spent a great weekend here," said Xiao.
Chen Yilong finished second to earn 54,500 yuan, while Su Dong was third.
The success of the Mitsubishi Electric Open also earned high praise from the China Golf Association. Li Jinliang, an official of the CGA, described the tourney as "streamlined, exciting and successful".
"Due to the pandemic, the 2022 season of the China Tour has had to deal with several cancelations. So the success of the Mitsubishi Electric Open over the weekend is very meaningful for our players. It is a key platform for their careers," Li told China Daily.
"The quality of the tournament was great from all perspectives, including the organization, the condition of the course, transportation of the players and logistics. For that I also need to thank the wonderful support of the local government.
"The inaugural edition has been a great advert for the tournament, as many good players, including those who play on foreign tours, returned to China for the event. For instance, Bai Zhengkai, who is a very promising national team player, returned from the US."
Li is hopeful the China Tour can raise its profile by offering higher prize money to incentivize players and attract more fans and media exposure-ultimately helping the overall growth of the sport in China.
With that in mind, the tour is hugely grateful to the support of Mitsubishi Electronic, which is sponsoring a China Tour event for the first time.
"With the support of the China Golf Association, this first edition of the Mitsubishi Electric Open has been thoroughly professional, enticing many star Chinese golfers here to display their skills," said Zhang Wei, president of Mitsubishi Electronic Automation China Ltd.
"We have all been highly impressed by the excitement of the tournament. Despite the cold temperatures, the golfers still showed their great spirit."
"I have to say the quality of the tournament has exceeded our expectations, and the inaugural edition of this event has certainly been a huge success.
"There have been so many impressive moments over the weekend, especially the fighting spirit that the players showed. The winner, Xiao Bowen, was so consistent, while many young players also showed great potential here.
"We hope these young players can develop fast on the domestic stage and one day shine at international events."