Shanxi artisans as good as gold
Share - WeChat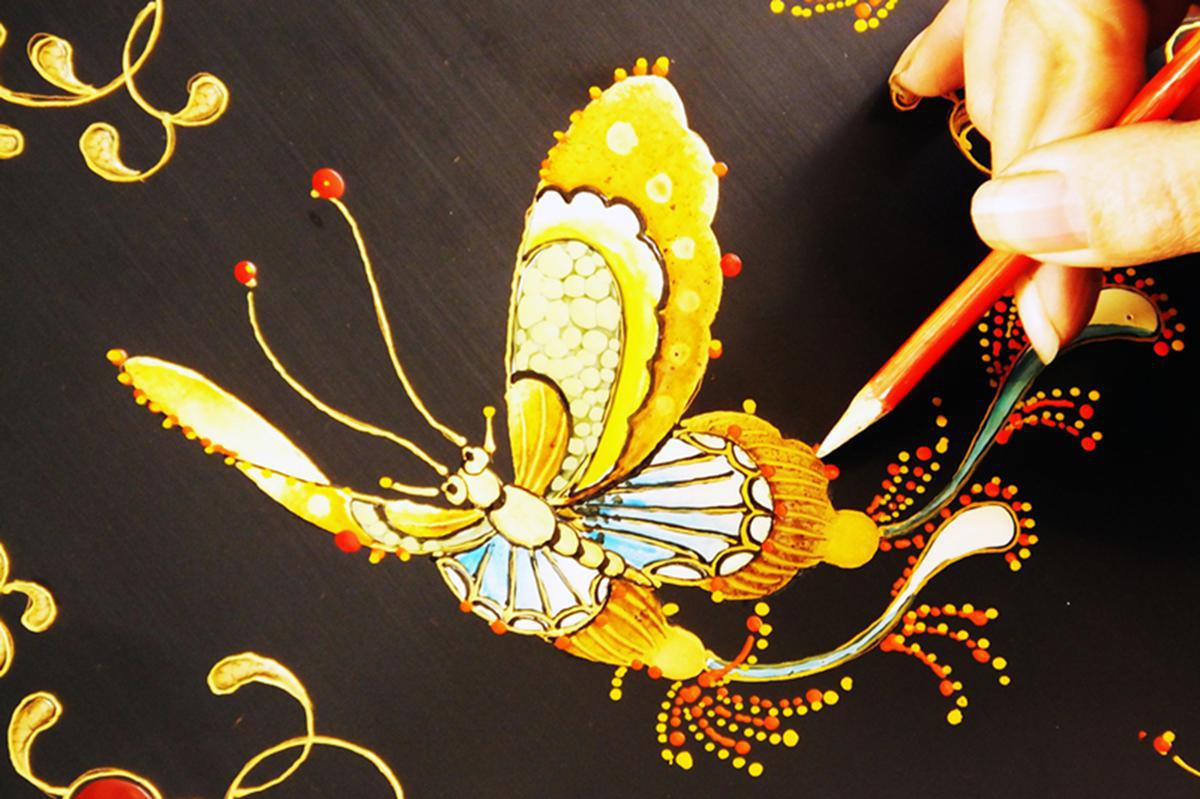 Dozens of folk craftsmen in Yiquan village in Xinjiang county of Yuncheng, Shanxi province, were busy creating gold-paste artwork recently.
Gold paste is an ancient art form that is widely seen in aristocratic ornaments and Buddhist statues. Craftsmen hammer gold bars into foil as thin as an onion skin and then attach them to objects.
The production process involves more than 10 procedures. One gram of gold can be made into about 0.5 square meters of pure gold foil, with a thickness of only 0.12 microns. It is lighter than a feather, thinner than an onion skin and softer than silk. The foil can keep its luster for at least 70 years.
Benefiting from local government policies, residents of Xinjiang county have seen a boom in 1,800 kinds of traditional folk artwork and have steadily increased their incomes.