Domestic developed smart rail tram boosts green transportation
Share - WeChat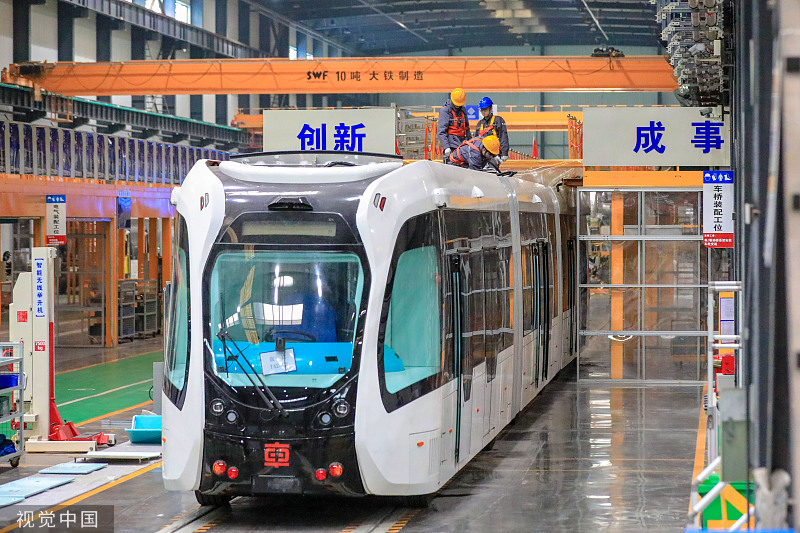 China's domestically developed smart rail tram boosts safe, intelligent, comfortable, convenient and green transportation development in the country.
Workers are busy assembling smart rail trams at the Smart Rail Industrial Park in Sanjiang new district in Yibin, Sichuan province.
Pioneered in the world, the smart rail tram is a vehicle that looks like a tramcar but doesn't need steel rails and pantograph on the roof. People only need to mark lines on roads in the city and the smart rail tram can run with the help of track-following technology.