Sweet figurines delight Heilongjiang, especially kids
Share - WeChat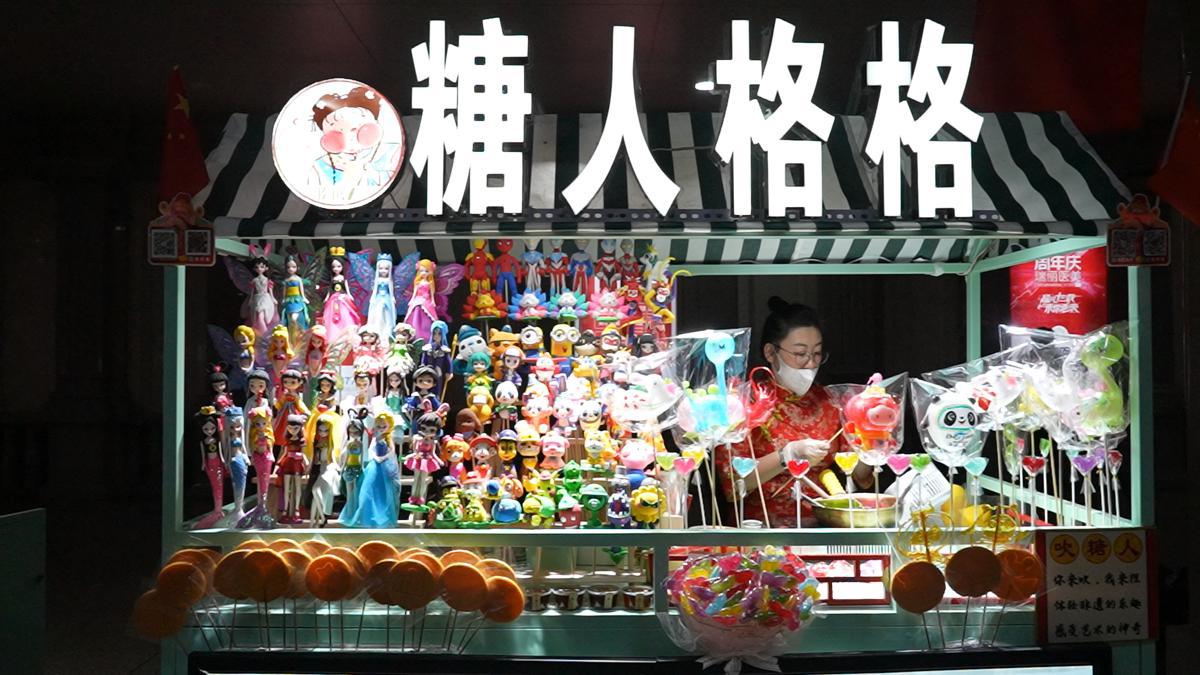 As Wang Chunjing created a lifelike rabbit out of molten maltose in minutes in her stall in Harbin, Heilongjiang province, children surrounded her and looked on with astonishment, as though they were watching a magician.
It was no surprise: The 32-year-old has been blowing sugar figures for more than a decade. The traditional Chinese folk art is some 600 years old.
Born in Heilongjiang's Qinggang county, Wang learned the basic skills of the art from her father, a folk craftsman, during her childhood. Applying her talent, Wang could make some simple shapes, such as a gourd, with sugar syrup at age 6.
After her graduation from senior high school in 2008, Wang's family moved to Harbin, the provincial capital, to build a better life.
"My father hoped me to get a stable job, and I tried several different jobs in Harbin, such as sales at a clothing shop and a mobile phone shop," she said. "However, I still had the dream of becoming a craftsman to create magic like my father."