Program to beef up plastics recycling
Share - WeChat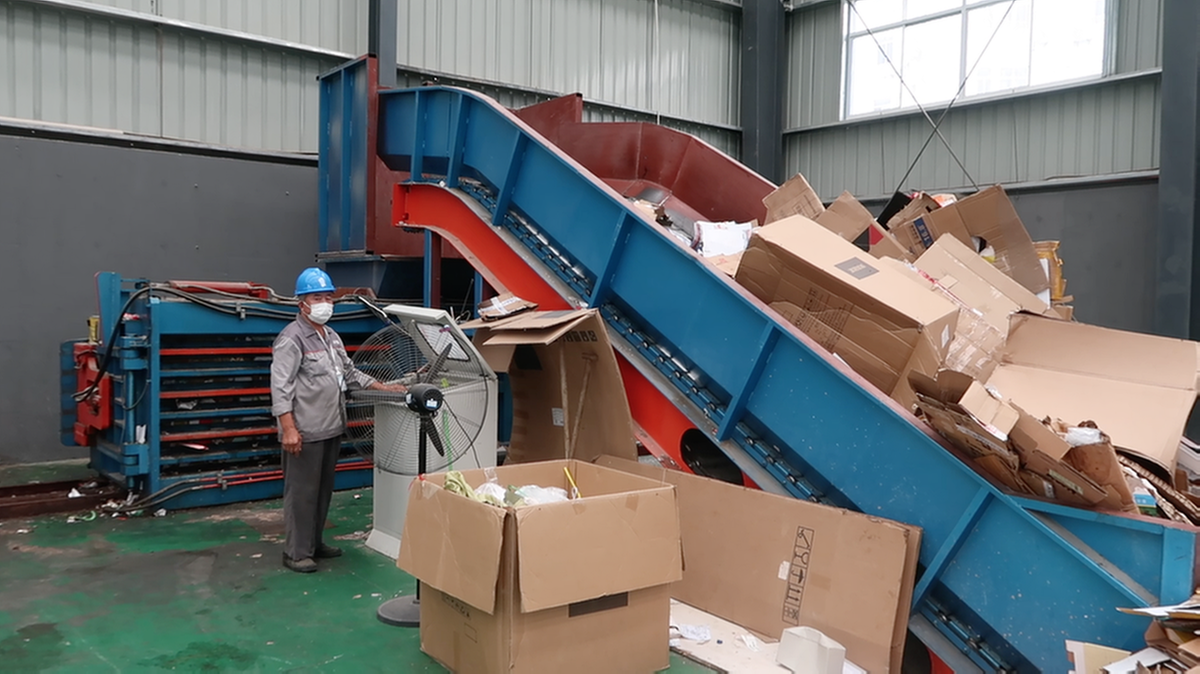 A joint working group consisting of industrial associations, plastics producers and recyclers has initiated a program to beef up the recycling of flexible plastics in China, a move experts believe will reduce waste and help with national climate targets.
Launched by the Green Recycled Plastics Supply Chain Joint Working Group and the plastic recycling branch of the China National Resource Recycling Association in Beijing on Thursday, the program aims to build up a recycling system across the entire industrial chain of flexible plastic packaging.
By 2025, the system is expected to help annually recycle 50,000 metric tons of packaging.
The working group was established in 2020 by the recycling association, the China Petroleum and Chemical Industry Federation, and 16 other companies, including the China Petrochemical Corp.
As the world's largest plastics producer and consumer, over 60 million tons of waste plastic is generated every year in China and only around 30 percent is recycled, according to the two organizations.
Due to the low return value of recycling, roughly 43 million tons of waste plastic was incinerated or landfilled, the production of which used up some 76 million tons of high-quality crude oil.
Zhou Yunfei, director of the office for the program, said that starting from pilot and demonstration projects, the program will be gradually extended to first, second and third-tier cities across the country by 2025.
Li Jinghong, a professor from Tsinghua University's Department of Chemistry and an academician at the Chinese Academy of Sciences, said the recycling of flexible plastic is always a challenge.
The proportion of flexible plastic that is recycled is far below the average level for all plastic products, he said. In addition to its low return value in recycling, its high possibility of becoming tainted and low consumer awareness of recycling are also factors to blame.
Wei Honglian, chief engineer of China Solid Waste and Chemicals Management, an affiliate of the Ministry of Ecology and Environment, spoke highly of the program's design.
The disposal of waste plastic via incineration and landfills has not only resulted in a huge waste of resources, but also prevented the unleashing of their potential through recycling to reduce carbon dioxide emissions, he said.
China aims to peak carbon dioxide emissions before 2030 and achieve carbon neutrality before 2060.
Based on certain types of flexible plastic packaging, the program intends to choose pilot cities to promote the construction of recycling and utilization systems, in an effort to explore viable paths to optimize the entire industrial chain.
"The program is well-designed and also very forward-looking, with its focuses on bottlenecks and difficulties in plastic pollution control," he said.
Xinhua contributed to this story.