Middle East economy enjoys steady growth, report says
By ZHAO RUINAN | China Daily Global | Updated: 2023-01-11 09:46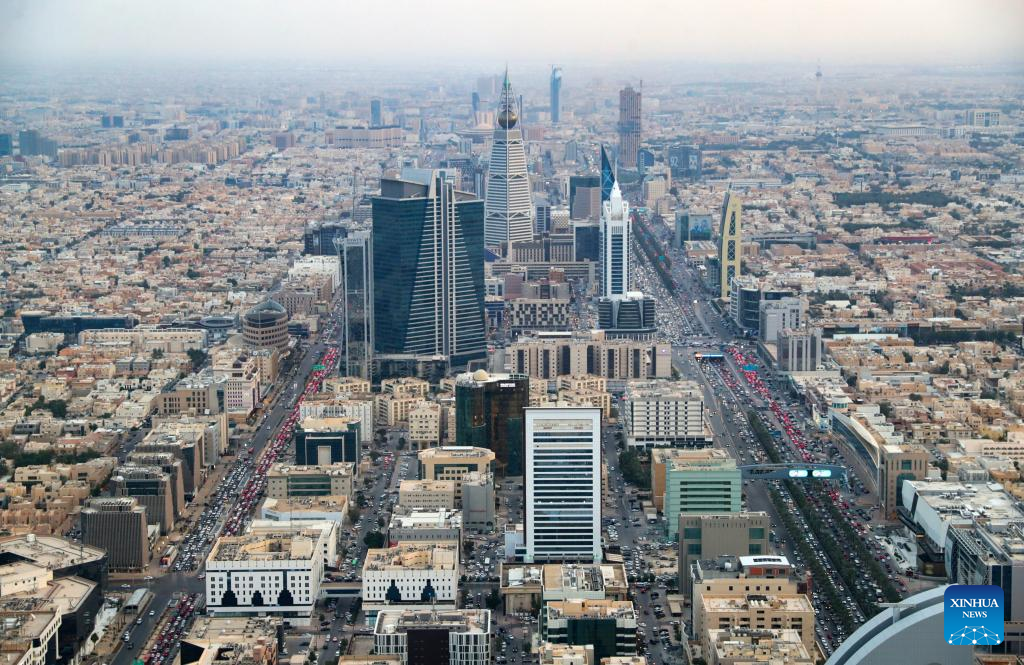 The economy of Middle Eastern countries has achieved steady growth in 2021-22, which is backed by the global economic recovery and rising oil prices, experts said. However, they are still faced with daunting pressures in the coming year.
The experts made these comments in Beijing during the launch of the Annual Report on the Development of the Middle East No 24(2021-2022) on Tuesday.
According to the report, the economic development in countries in the Middle East in 2021 was better than expected, and this good momentum continued until the beginning of 2022 due to strong domestic demand, global economic recovery and rising oil prices.
Governments in this region have also taken pandemic management measures to support small and medium-sized enterprises and vulnerable households, contributing to the better economic performance of most Middle East countries, it said.
Jiang Yingmei, a research fellow at the Institute of West Asian and African Studies under the Chinese Academy of Social Sciences, or the CASS, said the real GDP growth rate of the Middle East and North Africa was 5.8 percent, quoting data from an IMF report.
However, the researcher, who is also a co-author of the report, said the economic recovery of the Middle East in 2023 may face more uncertainties, with risks skewed toward the downside and diverging recoveries in different countries within the region.
Uncertainties such as the Russia-Ukraine crisis and interregional conflicts are still lingering, casting a pall over the region's economic recovery, the International Monetary Fund said.
Tang Zhichao, another co-author of the report, said the ripple effects of the conflict have spurred Middle Eastern countries to rethink their diplomatic strategies as they have been seeking diplomatic autonomy amid great power rivalries in recent years.
"The Ukraine crisis will absolutely reshape the regional situation … but it will also add complexity for solving regional problems," Tang said.
Liu Dong, a CASS researcher focusing on the economy in the Middle East, said it is important for countries in the region to explore their own ways to cope with the development dilemma.
Wu Sike, China's former special envoy on Middle East affairs, said China-Middle East cooperation is of great significance amid upheaval in this region.
Liu Jianqiao contributed to this story.