Fukushima plan sparks outrage
By WANG QINGYUN | China Daily | Updated: 2023-01-20 07:30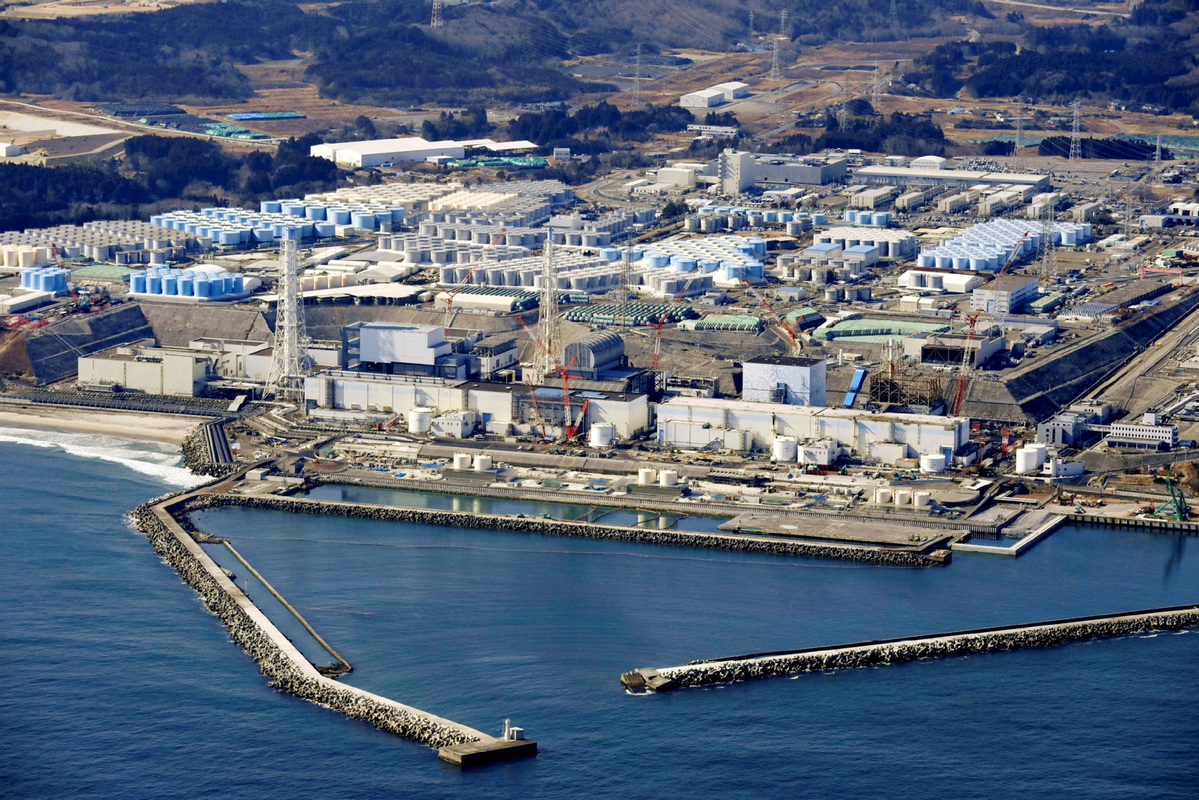 Japan's plan to begin dumping nuclear-contaminated water into the sea during the spring and summer has been met with strong dissatisfaction from other parts of the world.
Japan is acting selfishly by ignoring domestic and international concerns, Foreign Ministry spokesman Wang Wenbin said on Thursday.
The treatment of nuclear-contaminated wastewater has long caused a serious issue following a meltdown at the Fukushima Daiichi nuclear power plant operated by Tokyo Electric Power Company after an earthquake and a tsunami in March 2011.
The Japanese government and TEPCO are violating the promise they once made on not dumping the water into the sea before obtaining the understanding of stakeholders, Wang said at a daily news briefing, urging Japan to stop pushing ahead with the ocean discharge plan.
Wang said the marine environment concerns the international community as a whole, and the ocean discharge of nuclear-contaminated water is not just a domestic issue of Japan.
"We urge Japan to respect the justified concerns and the strong outcry from both at home and abroad, honor its commitment and dispose of the water in a science-based, open, transparent and safe manner," Wang said.
"Neighboring countries such as (South) Korea and China could suffer more direct damage, so Japan has to consult with them," Ahn Jae-hun, energy and climate change director at the Korean Federation for Environmental Movement, told Xinhua News Agency.
Anna Malindog-Uy, vice-president at the Asian Century Philippines Strategic Studies Institute, said Tokyo's plan despite opposition from local fishermen and neighboring countries is a reckless and irresponsible move, news site Haiwainet reported.