Foreign expats embrace Year of the Rabbit
Share - WeChat MORE TRADITIONS IN VILLAGES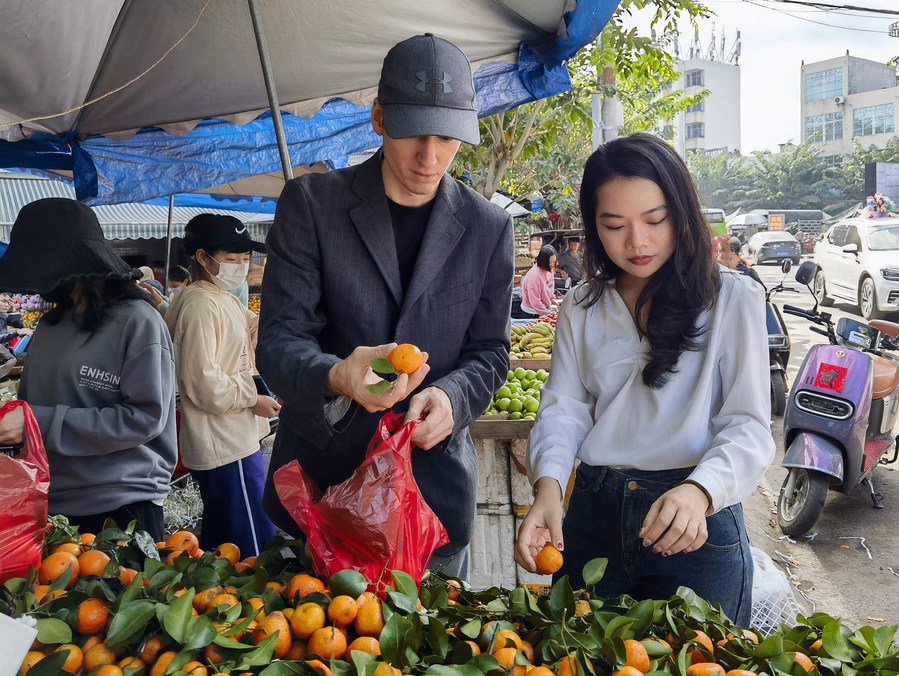 This year, Sebastian Hahn is celebrating his ninth Spring Festival in his girlfriend's hometown, a village in Danzhou city, South China's Hainan province.
In the village, Hahn has experienced a totally different new year, making rice dumplings and going to street fairs. Hahn was surprised to walk into a crowded market and smell the fascinating aromas of fresh fruits and local snacks.
"Chinese New Year should be like this!" he said. It was so traditional and lively, which I never saw before, he added.
Traditionally, Spring Festival is a time when people working in cities travel back to their hometowns for family reunions, which means rural villages often have the most festive moods.
US national Tommy Coleman has been living in Hainan for 12 years and calls himself a "new Hainanese." He said he was lucky to spend a special Spring Festival this year with people from the Li and Miao ethnic minority groups in Hainan's Maona village, Wuzhishan city.
Wuzhishan is famous for tea leaves, so Coleman and his family naturally sampled the local black tea. They also took part in traditional bamboo dances with locals, enjoyed the local tradition of a long-table banquet, and lit fireworks.
"We learned a lot about Li and Miao minority culture, tried many delicious local delicacies, and rang in the new year with friendly local villagers and their families. It's a Spring Festival we will never forget," he said.