Policies fuel impetus for China's high-quality development
Share - WeChat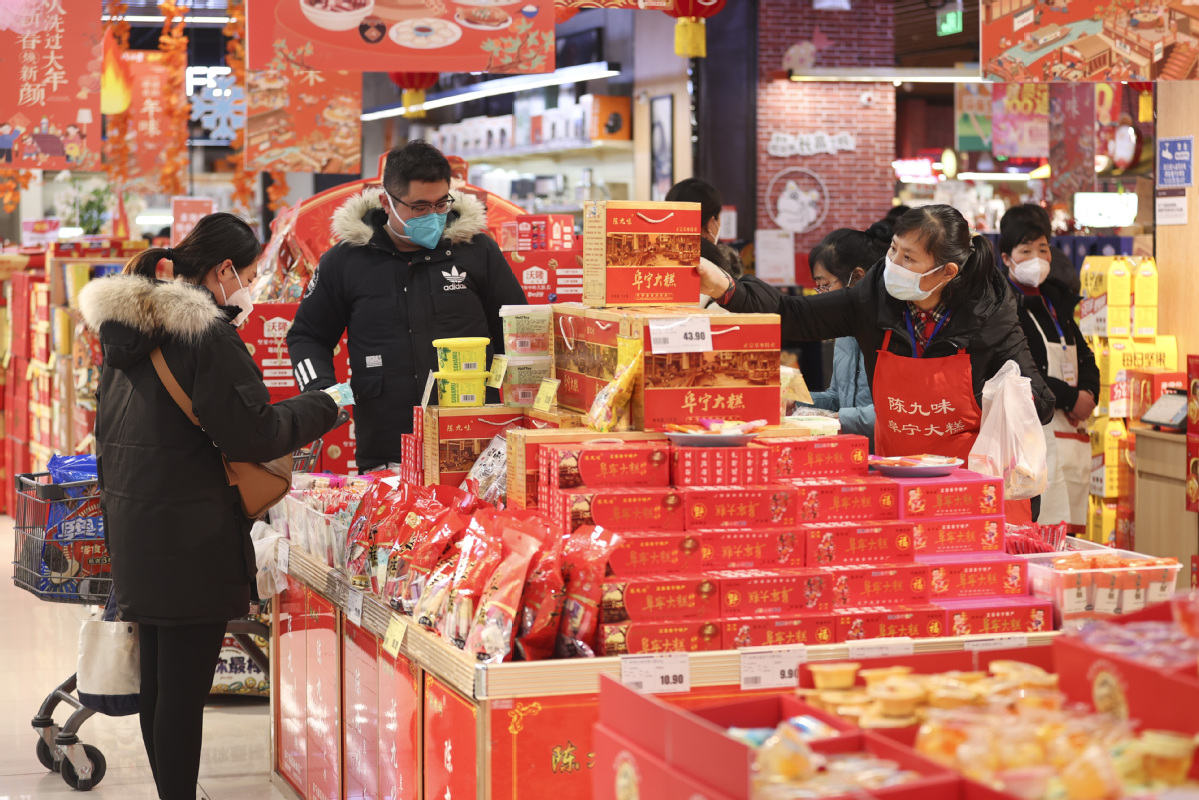 Policies boost consumption and investment
The National Development and Reform Commission said China will continue to adhere to the principle that funds and factors of production follow projects, make good use of all types of funds, and strengthen safeguards for factors of production such as land, energy and environmental impact assessment. China proposes that 102 major projects of the 14th Five-Year Plan (2021-25), including infrastructure construction and carbon neutrality, should be carried out in a strong and orderly manner.
The country will stabilize consumption of automobiles and other large items, strengthen the construction and upgrading of parking lots and other facilities, accelerate the deployment of 5G and other new infrastructures, and accelerate the construction of charging facilities and equipment.
Guo Shuqing, chairman of the China Banking and Insurance Regulatory Commission, said the country will promote the recovery of consumption in life services. China will develop more marketable financial products and encourage consumption of housing. It will strengthen comprehensive financial support for service consumption in key areas such as education, culture, sports and entertainment.