Animals at Chongqing park get Lantern Festival treat
Share - WeChat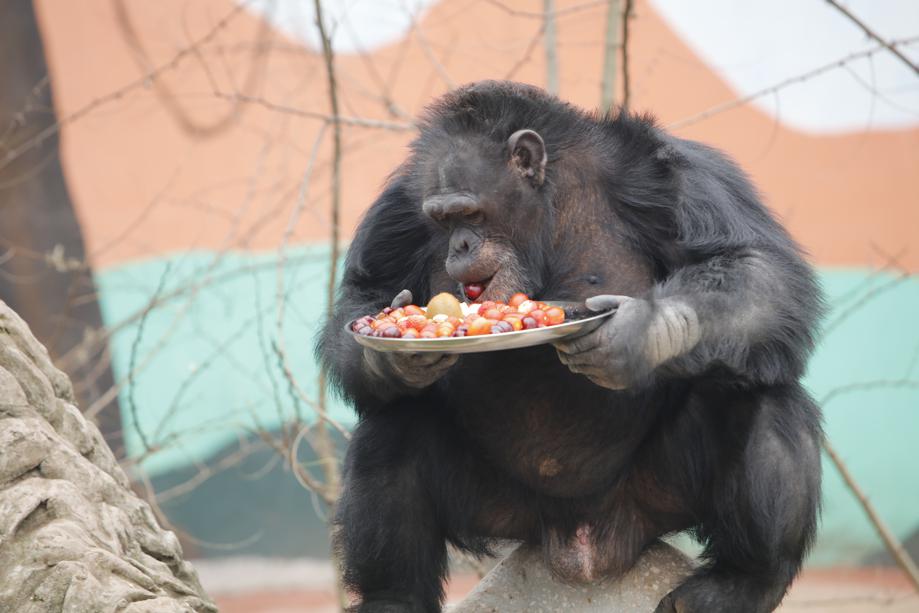 "We came up with the idea of making exclusive tangyuan for the elephants, hoping they could live happily here," said elephant keeper Zhang Lu, who added that the tangyuan mainly consist of bananas, oranges and carrots, and the food's outer part was decorated with raisins and sunflower seeds.
"They seemed to enjoy the food a lot," Zhang said.
The most competitive eaters — three African elephants — have received good care since they were shipped from Zimbabwe several years ago.
Besides tangyuan, the keepers also made delicate meals catering to the different tastes of other animals in the park — chimpanzees, monkeys, giraffes, pandas, birds and rabbits — with multiple ingredients including fruit, vegetables and nuts.