UN appeals for 397 mln USD for quake-hit Syria
Share - WeChat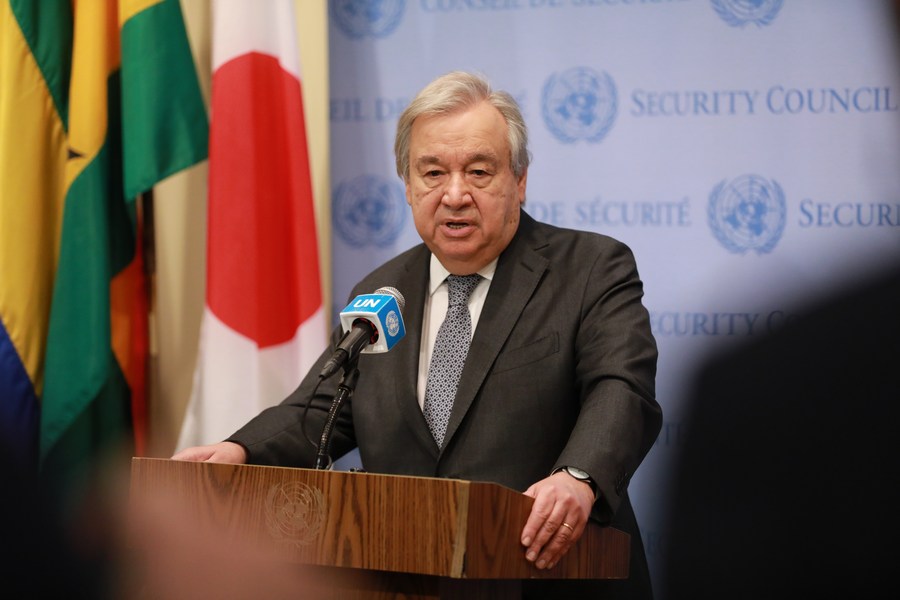 UNITED NATIONS - UN Secretary-General Antonio Guterres announced on Tuesday the world body is launching a humanitarian appeal for 397 million US dollars for the people of earthquake-hit Syria.
"This will cover a period of three months," Guterres told reporters, adding that "we are in the final stages of a similar appeal for Turkiye".
The Syria effort brings together the entire UN system and humanitarian partners and will help secure desperately needed, life-saving relief for nearly 5 million Syrians, including shelter, healthcare, food and protection, Guterres said.
"The most effective way to stand with the people is by providing this emergency funding," he noted.
Strong earthquakes and aftershocks hit Turkiye and neighboring Syria on Feb 6, with the death toll climbing to over 35,000 people as of Monday.
In the immediate aftermath of the earthquakes, the United Nations rapidly provided 50 million dollars through the Central Emergency Response Fund.
"But the needs are immense," Guterres said, pointing out that one week after the devastating earthquakes, millions of people across the region are struggling for survival, homeless and in freezing temperatures.
"We are doing all we can to change this. But much more is needed," he said.
The UN chief stressed that the human suffering from this epic natural disaster should not be made even worse by manmade obstacles in access, funding and supplies.
"Aid must get through from all sides, to all sides, through all routes -- without any restrictions," he said.
"I urge member states and others to fully fund this effort without delay and help the millions of children, women and men whose lives have been upended by this generational disaster," said Guterres.