People in Tokyo flock to say goodbye to beloved giant panda Xiang Xiang
Xinhua | Updated: 2023-02-20 08:09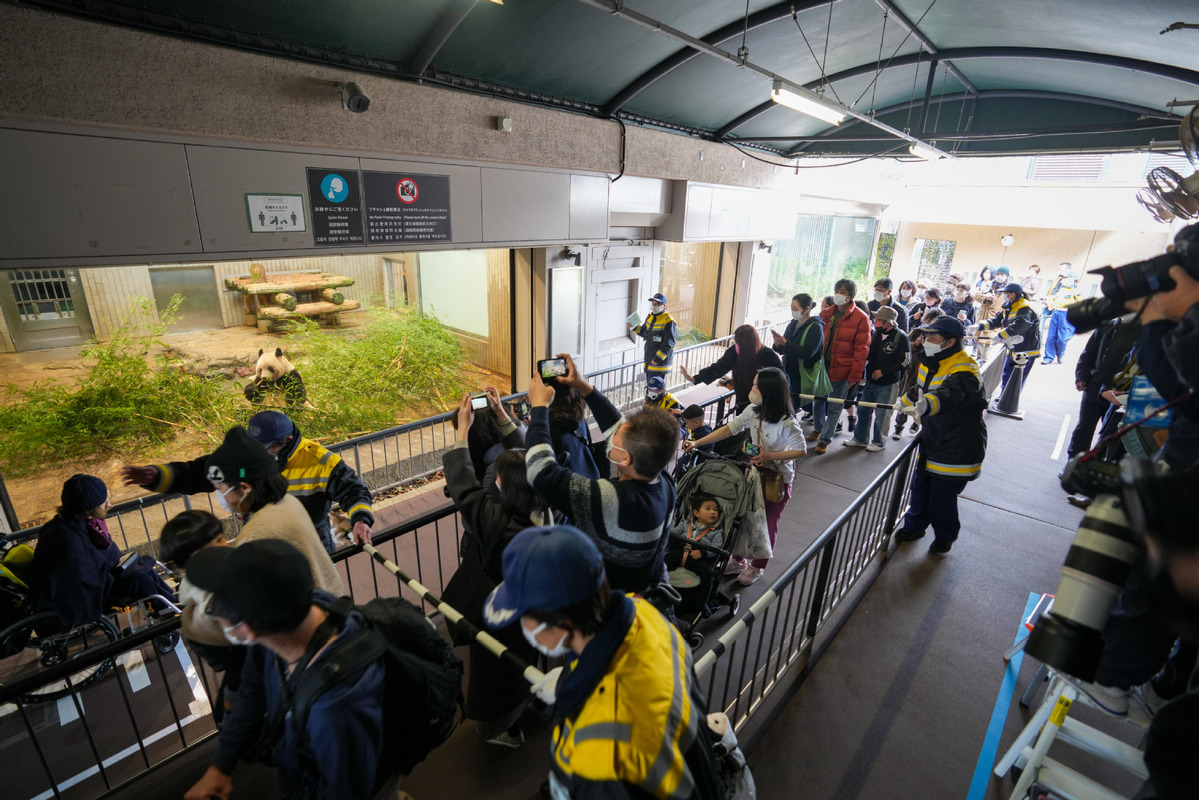 TOKYO - People flocked to Tokyo's Ueno Zoological Gardens to see Xiang Xiang on Sunday, the final day for public viewing for the beloved five-year-old female giant panda before her return to China.
The celebrity panda's eventual departure drew fans to wait for hours at the zoo to say goodbye. A lottery for tickets to see Xiang Xiang on Sunday was held in advance since many visitors were expected, with the overall odds surpassing 20 times and the odds for the final group of viewers reaching 70 times.
The giant panda was born in June 2017. Her name was chosen from more than 320,000 suggestions that people sent to the zoo three months later in September. Xiang Xiang became very popular soon after she went on public display in December of the same year.
Xiang Xiang's parents, Shin Shin (female) and Ri Ri (male), arrived at Ueno Zoo in 2011. Their first cub, born in 2012, died after only a few days. Their second, Xiang Xiang, was the first panda to be born and raised at the zoo in nearly three decades since You You, born in 1988.
Xiang Xiang will be sent home to China on Tuesday. As she belongs to the Chinese side, the panda was originally scheduled to return to China when she turns two. However, her return was postponed due to her popularity in Japan and the COVID-19 pandemic.