Till death or TV show do us part
By Xing Wen | China Daily | Updated: 2023-02-28 08:28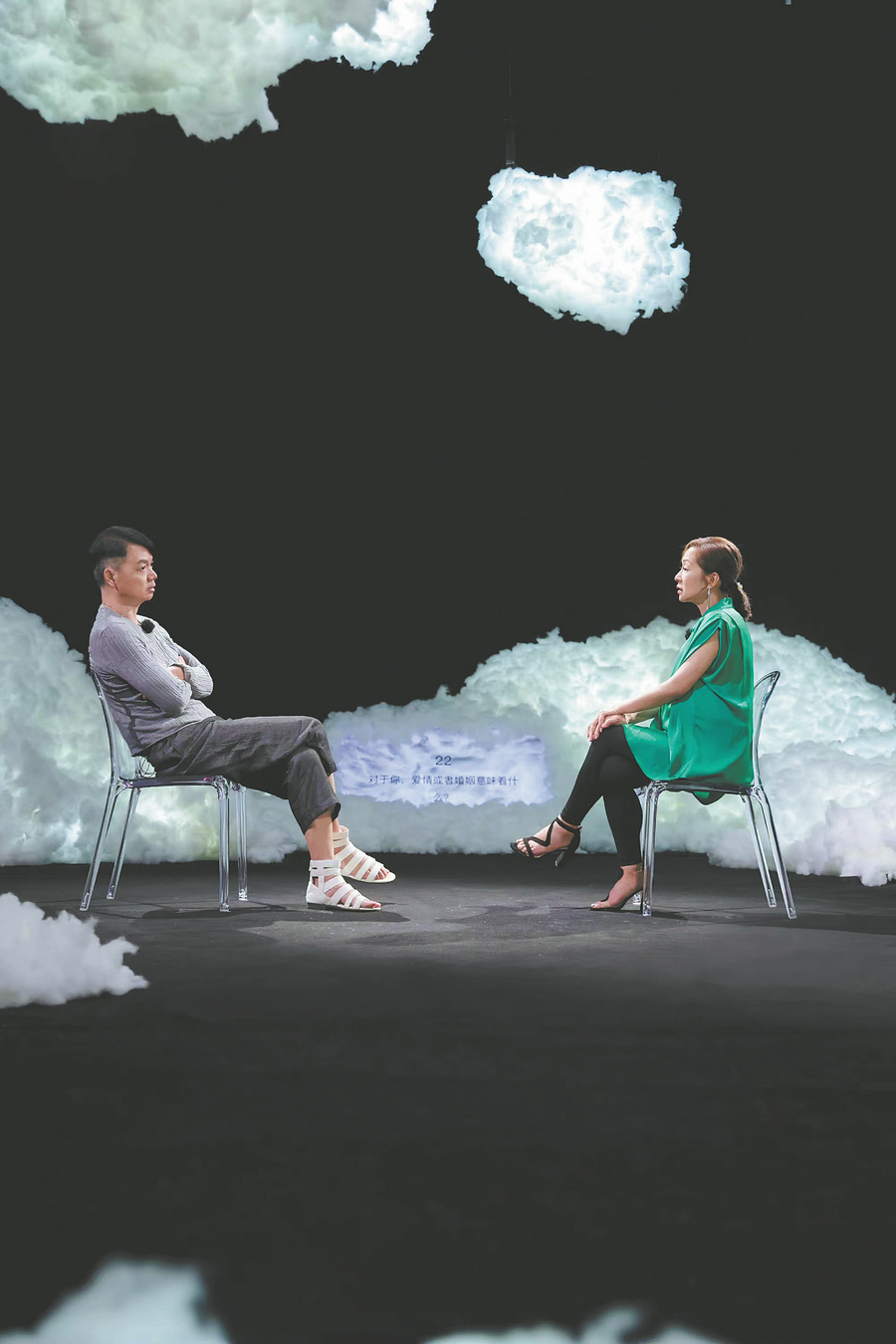 Marriage is a journey while divorce is not necessarily the end of that journey. A reality show aims to extend this journey for another 18 days for couples who are experiencing communication problems, conflicts and other difficulties to learn and grow from their mistakes.
The reality show, See You Again, centers on divorced or divorcing couples embarking on an 18-day road trip to picturesque destinations in Northwest China, as they navigate the intricate complexities of love and relationships.
Through in-depth conversations between couples, counseling from experts in psychology and sociology, and a series of diverse activities designed to help couples work through their differences and reconnect, the show aims to shed light on the intricacies of human emotions and relationships.
As an example, one activity requires couples to describe their partner's facial features, which are then used by a painter to create a portrait.
"This exercise incorporates participants' subjective perceptions of their partners. Although it seems that they are just describing the facial features of a person, the activity actually reveals their level of attention and understanding of one another," Liu Le, producer of the reality show, explains.
She adds that those couples could also resonate with each other and take others as mirrors for their own marital problems.
The show's first season, released in 2021, took three divorced and divorcing couples to travel across Northwest China's Xinjiang Uygur autonomous region on two recreational vehicles, offering a fresh perspective on the dynamics of romantic relationships. It sparked wide discussion online and attained 8.9 points out of 10 on the review site Douban.
The participants' vocations encompass the fields of acting, show-hosting, scriptwriting, vocal performance and modeling. Basically, they are celebrities.
"Celebrities are less likely to feel self-conscious in front of cameras than ordinary people," says Liu.
Initially, she did consider looking for ordinary people to participate in the show.
"Yet after scrutinizing many cases, we found that the root cause of marital problems for ordinary people is often money. I'm not saying that it's vulgar to talk about money. I just hold that if the problems are highly related to money, there would be less room for us to explore and discuss those real challenges related to love," says Liu.
Regarding the audition of celebrity couples, Liu says they should be sincere, expressive and urgent in solving problems in their relationships.
"More importantly, they do care about their partners or ex-partners."