Women protest in London against pension change
Share - WeChat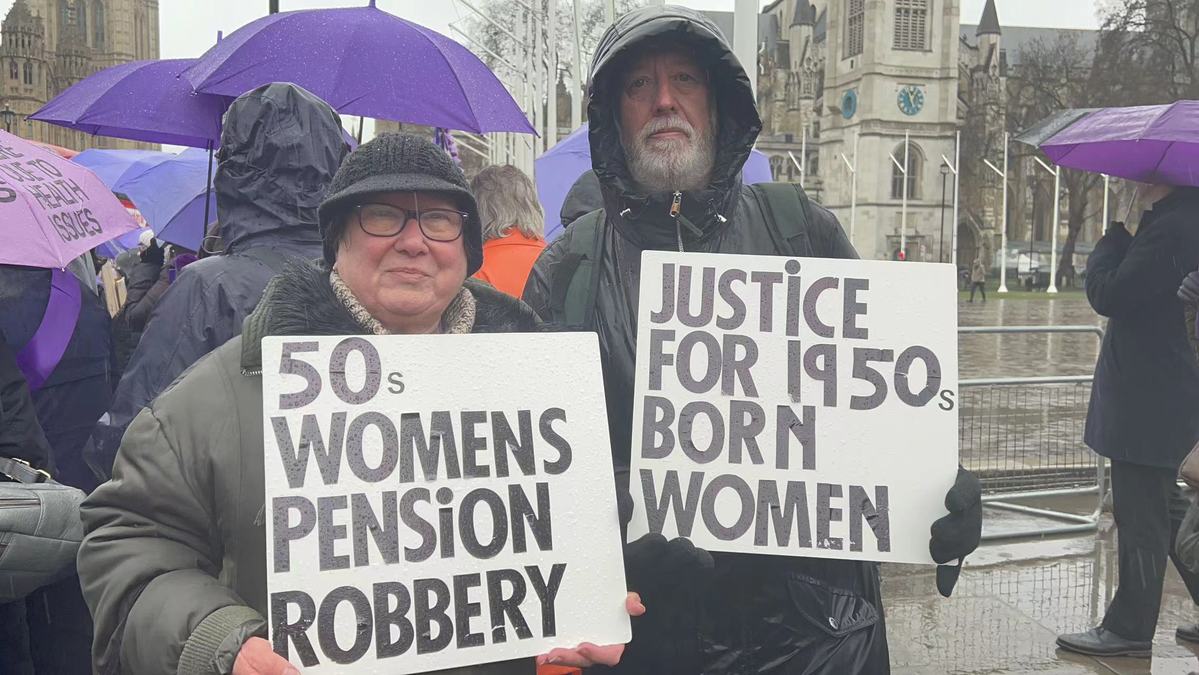 Women, many of whom were born in the 1950s, took part in a protest near Parliament in London, England on Wednesday afternoon against the United Kingdom government's changes to the state pension age that means women who expected to retire at 60 must now work until they are 66.
The protest on International Women's Day was centered on a statue of Millicent Garret Fawcett, who campaigned for women's rights more than 100 years ago.
Many of the purple-clad women at Wednesday's protest said they do not mind having to retire at the same age as men, but should have had more notice from the government, so they could have planned ahead.