Outdoor music festivals ready to rock again
Share - WeChat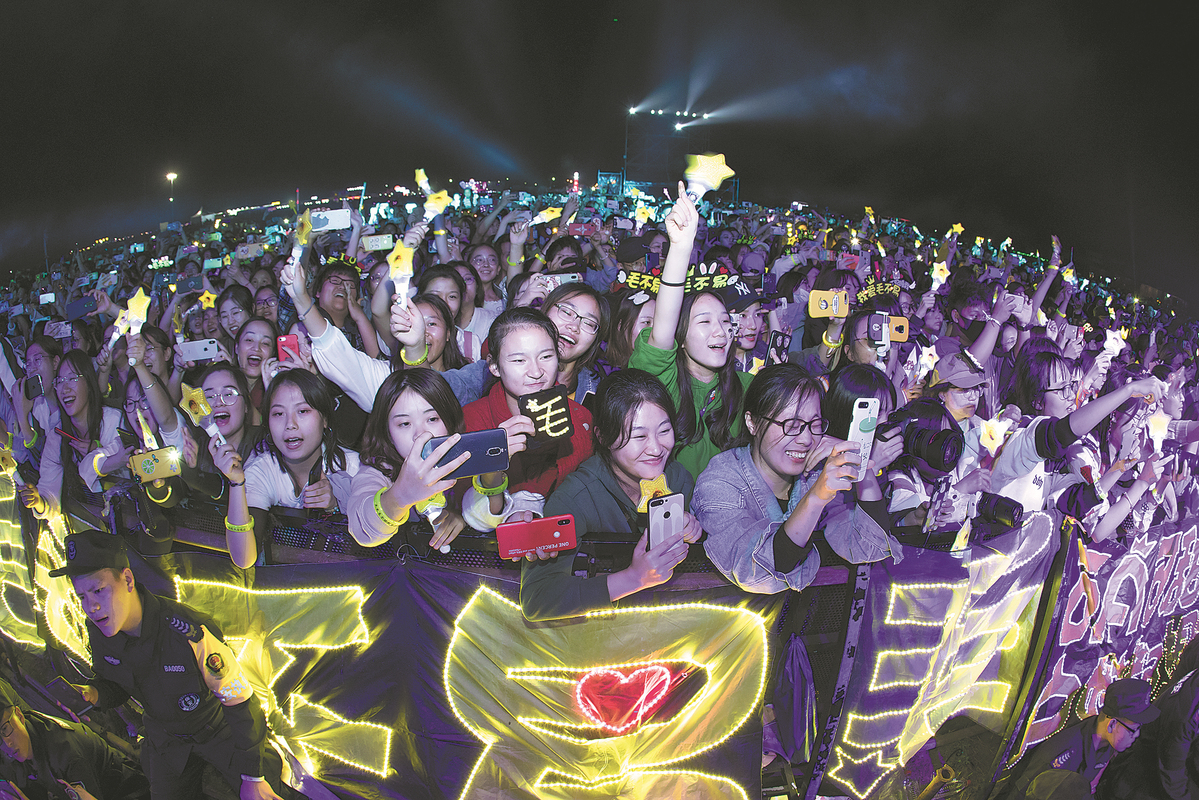 Fans eager to see stars back in action at events across the country after the introduction of optimized COVID-19 measures
In 2011, Zeng Kai, from Linfen city, Shanxi province, attended one of the best outdoor rock festivals he had ever witnessed.
At the Midi Music Festival in Haidian Park, Beijing, he saw several of his favorite bands in action, including Miserable Faith, Escape Plan and Reflector. He also became a fan of groups he had never expected to like.
"I watched bands I'd never heard of, but they really rocked that day," said the 32-year-old, who works for a company in the mining industry in Taiyuan, the Shanxi provincial capital.
"I went to the music festival with my classmates in 2011, when we were studying at Taiyuan University of Technology. It was one of the best trips I'd ever had," Zeng said.
However, for the past three years, Zeng and many other fans had to contend with a lack of these events due to the COVID-19 pandemic, which forced numerous performances, both indoors and outdoors, to be canceled.
Since China optimized its COVID-19 policies at the end of last year, a number of organizers have announced the return of outdoor music festivals, with lineups being booked, dates set, and tickets already selling out.
"I am already making plans to travel to some festivals, and I'm asking my friends if they want to join me. I cannot wait to see my favorite artists and be surprised by acts that are unfamiliar to me," Zeng said.
Several music festivals will be held nationwide in the second quarter of this year, the China Association of Performing Arts said. In addition to major holidays, the events will be staged during weekends to meet demand from fans.
Zeng plans to make an early start by attending the Midi Music Festival in Evergreen Park, Haikou, Hainan province, from March 17-19.
Featuring more than 40 artists and bands, the festival will include rock singer-songwriter Xu Wei, rock band Tang Dynasty and young groups who rose to fame in recent years, such as Jiulian Zhenren and Hyper Slash.
Shan Wei, the festival's director, said: "During the past three years, the Midi Music Festival, which is held annually at venues across the country, had to be repeatedly canceled and rescheduled due to COVID-19. Now, we are finally able to stage the event in Haikou, which is a beautiful city. We are also celebrating the 30th anniversary of the Midi Music School.
"It will be the first Midi Music Festival of 2023, and we will tour from south to north, as the weather is already warm in the south."
Shan estimated that 15,000 to 20,000 people will attend the festival each day.