Volkswagen pins high hopes on China market
Xinhua | Updated: 2023-03-15 02:44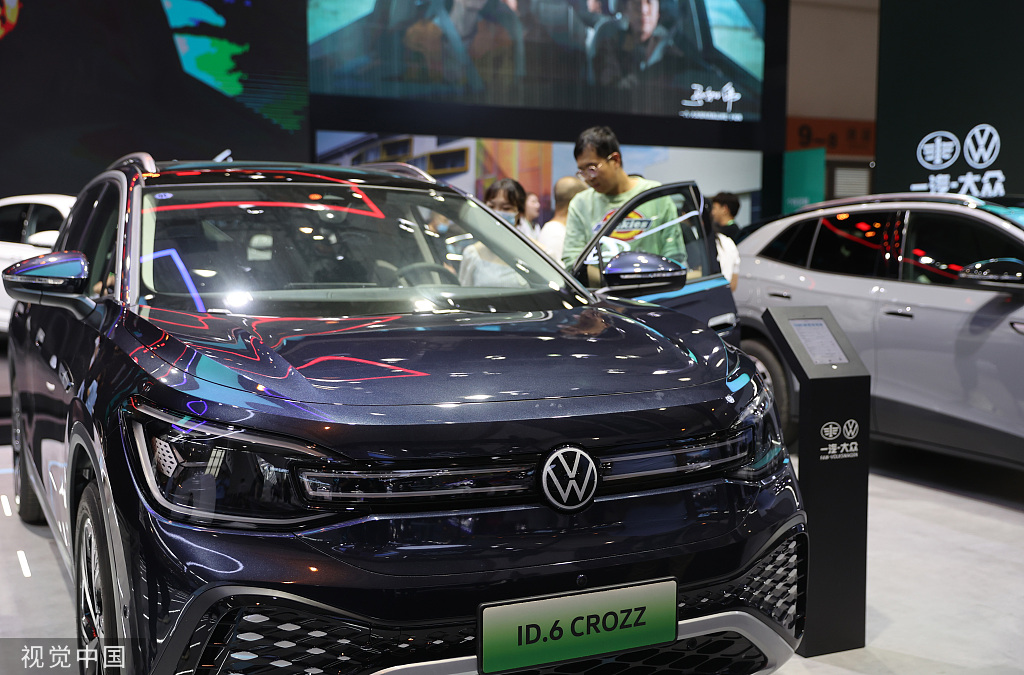 BERLIN - China plays an "important role" in the car industry's electric transformation, Volkswagen said on Tuesday when presenting the company's 2022 annual report.
In the coming decade, China's importance would "increase even further", the Germany's largest carmaker said in a statement.
Last year, China helped Volkswagen meet its decarbonization targets as deliveries of battery electric vehicles (BEVs) in its most important single market soared 68 percent year-on-year to 155,700 units.
At the same time, the group's worldwide BEV deliveries only increased by 26.3 percent to 452,800 units, while the total number of vehicles delivered by Volkswagen across the world even dropped 7.0 percent, according to the German carmaker.
In the coming years, Volkswagen intends to expand its investments. By 2027, a total of 180 billion euros ($193.1 billion) will be invested in the group's battery strategy, the expansion of its presence in North America, and increasing competitiveness in digitalization and products in China.
Volkswagen reveals that more than two-thirds of the investments are earmarked for the "future fields" of electrification and digitalization, up from a share of 56 percent in the last five-year plan. The company aims to reach a BEV share of around 10 percent of total deliveries in 2023, after 7 percent last year.