Profile: With popular mandate, Xi Jinping spearheads new drive to modernize China
Share - WeChat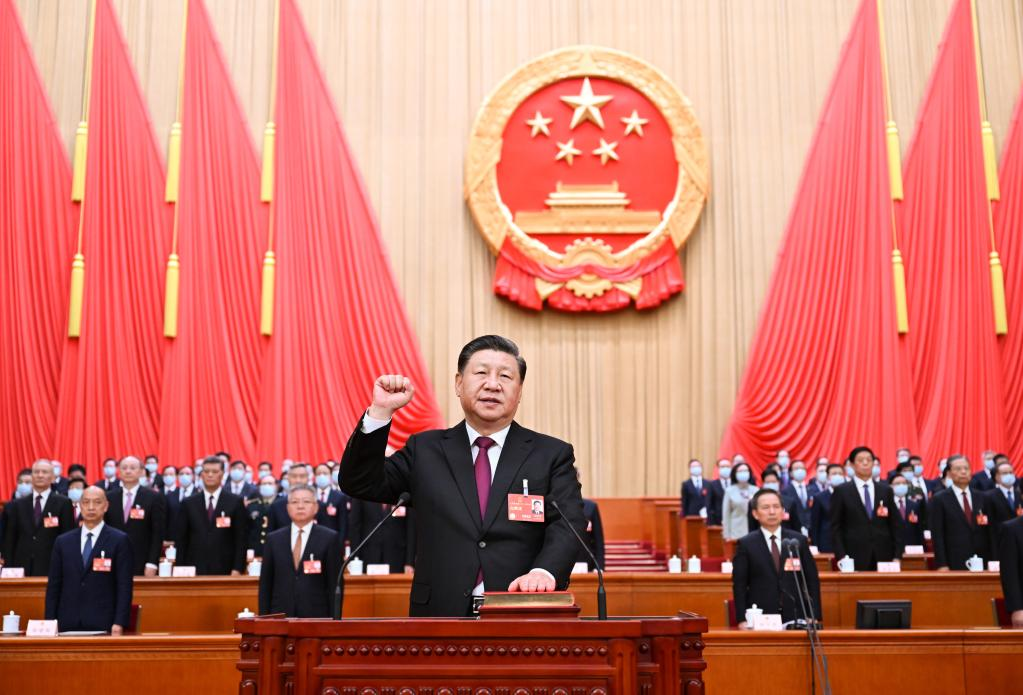 BEIJING - About five months after his election as general secretary of the Communist Party of China (CPC) Central Committee, Xi Jinping won his third term as Chinese president at the annual session of the national legislature, which concluded on Monday.
At the first session of the 14th National People's Congress (NPC), Xi was also elected chairman of the country's Central Military Commission. Assuming the top posts in the Party, the state, and the armed forces, Xi is leading the country with 1.4 billion people on a new journey to modernization.
Wrapping up the session, Xi delivered a closely-watched speech to a gathering of nearly 3,000 lawmakers. "The people's trust is my biggest motivation moving forward and is also a weighty responsibility on my shoulders," Xi said.
Xi announced that the central task of the entire Party and all Chinese people, from this day forward to the middle of the century, is to build China into a great modern socialist country in all respects and advance national rejuvenation on all fronts.
"The relay baton has been passed on to our generation," he said.
A decade ago, when Xi was first elected Chinese president, he expounded on the "Chinese Dream," saying the dream is about making the country prosperous and strong, rejuvenating the nation and delivering a happy life to its people.
Modernizing China has been a persistent pursuit of the Chinese since the Opium Wars. Over the course of a century, generations of the Chinese, led by the CPC, have charted a distinctively Chinese path toward that goal.
Born in 1953, Xi started his political career as the Party chief in a small village in northwest China. From there, over the past half century, Xi worked his way up through almost every level of the Party's hierarchy. He has amassed extensive experience and made noteworthy accomplishments throughout his career.