China's railway builder marks major European success
By LUO WANGSHU | chinadaily.com.cn | Updated: 2023-03-19 21:08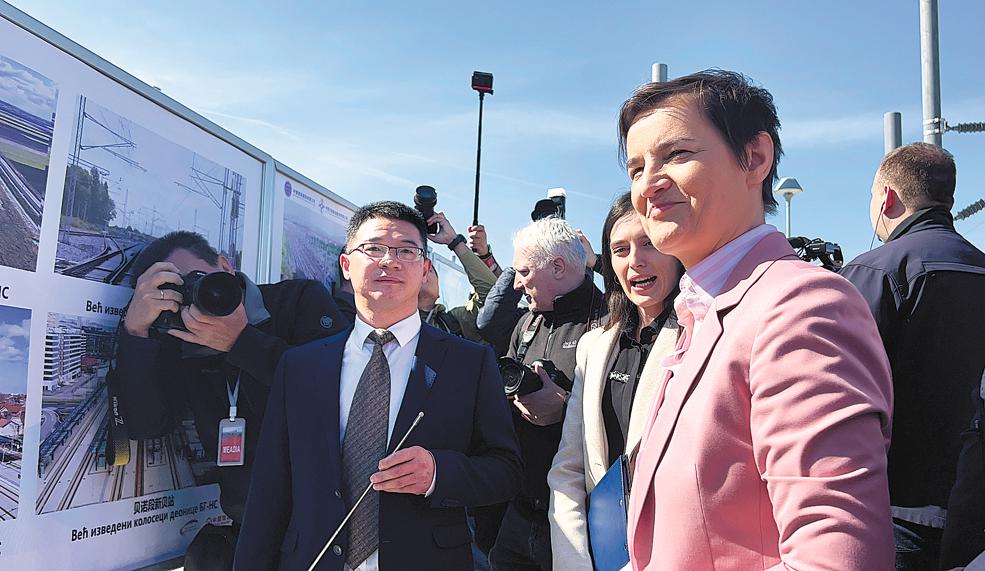 Nearly 3 million passenger trips were made on the China-built high-speed railway in Serbia during the first year of its operation, according to China Railway International.
Sunday marked the anniversary of the opening of Belgrade-Novi Sad section of Serbia-Hungary Railway, the first high-speed railway in Serbia and also a landmark Belt and Road Initiative project in Europe.
Over the first year of its operation, the line has greatly facilitated commuters' travel and become a flagship of the international cooperation between the Chinese and Serbian railway industries. It has also played a positive role in serving the high-quality development of the BRI, China Railway International said.
The 80-kilometer line, with a designed top speed of 200 km/h, cut travel time between the two cities from 90 minutes to about 30 minutes, greatly reducing travel time and boosting social and economic development in the region.
On average, more than 50 train services on the route have operated daily from 5:30 am to 10:30 pm since the railway opened. The number of average single-day trips is 8,200, and the maximum is 14,400.
The ticket price for the round trip between Belgrade and Novi Sad is 8 euros ($8.5), compared with about 20 euros for a round trip in a car that includes gas and road tolls.
The railway is the flagship cooperation project between China and Central and Eastern European countries, and the first project to align China's railway technology and equipment with the EU's technical specifications for railway connectivity.
China-developed train control systems have been applied in the European continent for the first time, while the overhead contact network to receive electricity, and the traction transformer also showcase China's railway technology.
The railway has received recognition from the European Union, which is of great significance for China's railway manufacturers to expand their global reach.
Song Wei, an engineer for Serbia China Railway International, said in building the Serbia-Hungary Railway, the company has shouldered its responsibility to promote China's solutions to projects and showcase its railway equipment and technology globally.
The 342-km Hungary-Serbia Railway is an important BRI project in Europe, linking Budapest, the capital of Hungary, and Belgrade, the capital of Serbia.
Upon completion, the Serbian section of the railway will total 183 km, with a designed top speed of 200 km/h. The Hungarian section will be 159 km and have a top speed of 160 km/h.
China Railway International is involved in the construction of the remainder of the Serbian section from Novi Sad to the city of Subotica and the border.
The Serbian section is expected to open by the end of 2024. The Hungary section is under construction. Upon completion, travel time between Belgrade and Budapest will be reduced to about three hours from eight.