Joining BRI could be a boon for Brazil
Share - WeChat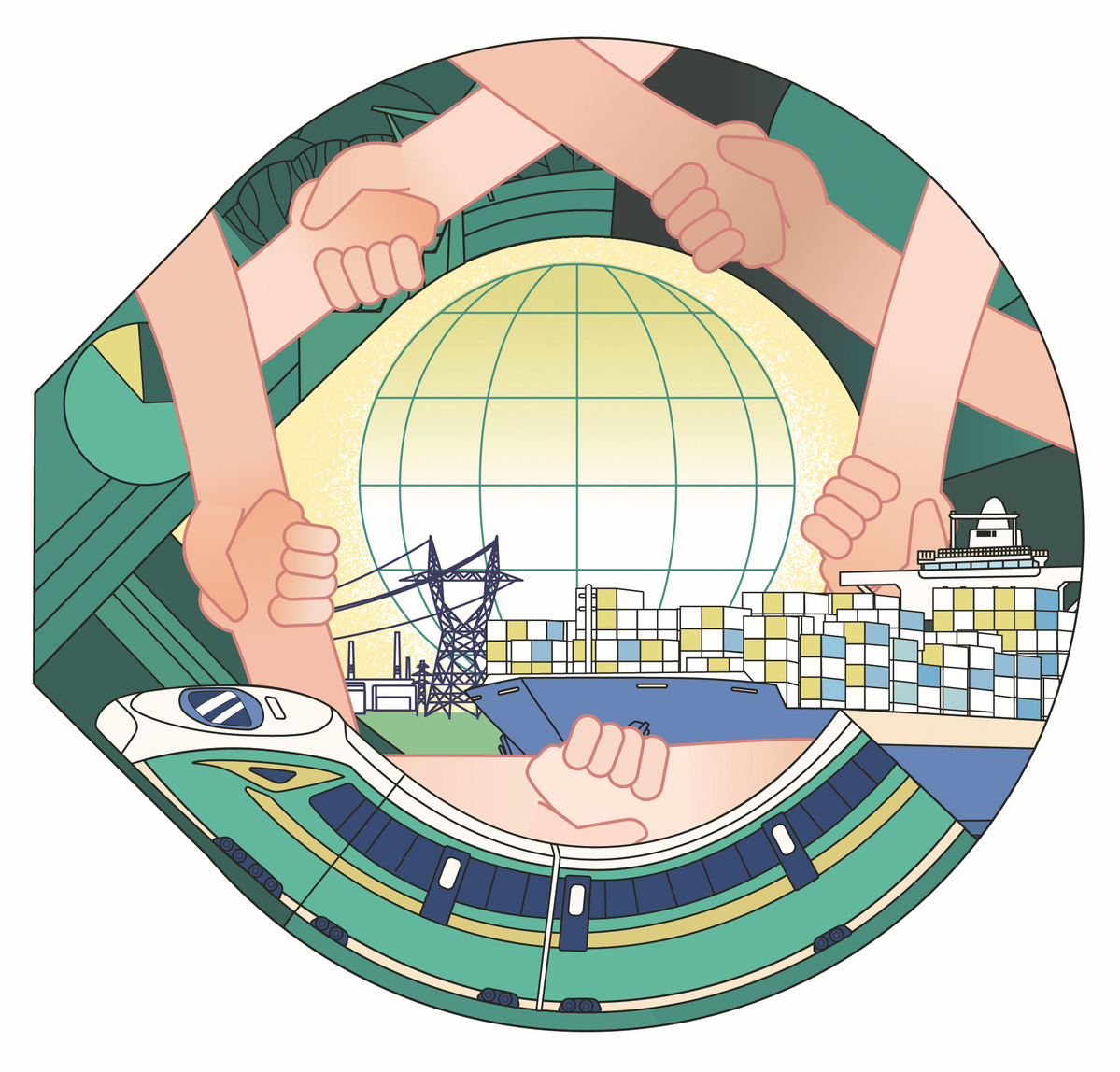 Brazilian President Luiz Inácio Lula da Silva will pay a state visit to China next week. The two countries are expected to strengthen cooperation in areas such as green and digital economies, and high-tech industries during the visit.
The international community is waiting to see whether Brazil, the largest developing country in the Southern hemisphere, will join the China-proposed Belt and Road Initiative, which could pave the way for deeper political and economic ties between the two sides.
This year marks the 10th anniversary of the Belt and Road Initiative, and 21 Latin American countries have already signed cooperation agreements with China under the initiative's framework.
Since the Brazilian economy has been facing significant challenges, Brazil needs to attract more foreign investment to boost its economy, and as the world's second-largest economy, China could lend a helping hand in this regard.
Brazil has a population of 215 million, and high rates of internet penetration and smartphone penetration, but its "new infrastructure construction" represented by 5G, artificial intelligence, industrial internet and the internet of things should be further developed to meet the demands of economic and social development. So the Brazilian government has formulated a policy for the development of the digital economy, hoping to use advanced technologies such as 5G networks, data centers and artificial intelligence to develop the digital economy into a growth driver.
Given the continuous growth of China's digital economy in recent years, Brazil could realize its digital economy goal by strengthening cooperation with China in the field of new infrastructure, and signing a cooperation agreement on building a "Digital Silk Road".
China is a global leader in clean, green, renewable energy including hydropower, wind power, and solar power. So, if Brazil strengthens cooperation with China in the field of new energy, including wind and solar power, using China's new energy technologies and expertise in green energy as leverage, it can encourage Chinese new energy companies to invest in Brazil and help increase non-hydropower renewable energy generation.
The Belt and Road Initiative, since it focuses on green and low-carbon development and environmentally friendly projects, could help the two sides to strengthen pragmatic cooperation. In particular, the Amazon rainforest, called the "lungs of the Earth", has reached a turning point.
The Amazon rainforest plays a crucial role in the accumulation and storage of carbon. China and Brazil are expected to strengthen cooperation in protecting the Amazon rainforest, for example, by jointly developing multiple "Earth resources satellites" to monitor the Amazon rainforest in real time and conduct joint research on plants with high economic and agricultural value.
Besides, efforts are being made to finalize a free trade agreement (FTA) between the Southern Common Market (Mercosur) and China.
Mercosur is an important economic cooperation organization in Latin America.
Although the four founding members of Mercosur — Argentina, Brazil, Paraguay, and Uruguay — reached an FTA with the European Union in 2019, it is still under legal review by the EU due to concerns over environmental issues in Brazil and fears of cutthroat competition.
And since its FTA with the EU has been "shelved", Mercosur can look for an alternative in China's vast market. If Lula can promote talks on an FTA between Mercosur and China, it will not only further open the vast Chinese market to South American countries including Brazil, but also help enhance Lula's and Brazil's influence in the region.
Equally important, Lula visited the United States on Feb 10. But despite having a friendly conversation with US President Joe Biden, his trip to Washington didn't produce any substantive results.
If Lula can deepen comprehensive cooperation with China, signing a cooperation agreement under the Belt and Road framework, it would be a good start. By doing so, Brazil will not only get easier access to China's huge market, but also deepen cooperation between China and other South American countries, leading to "win-win" results.
However, whether or not Lula signs a cooperation agreement under the Belt and Road framework, China and Brazil will continue to deepen cooperation to boost each other's economy.
The views don't necessarily reflect those of China Daily.
Feng Da Hsuan is the honorary dean of Hainan University Belt and Road Research Institute.
Liang Haiming is the dean of Hainan University Belt and Road Research Institute.
Most Viewed in 24 Hours
China Views