TikTok should not give in to US coercion
Share - WeChat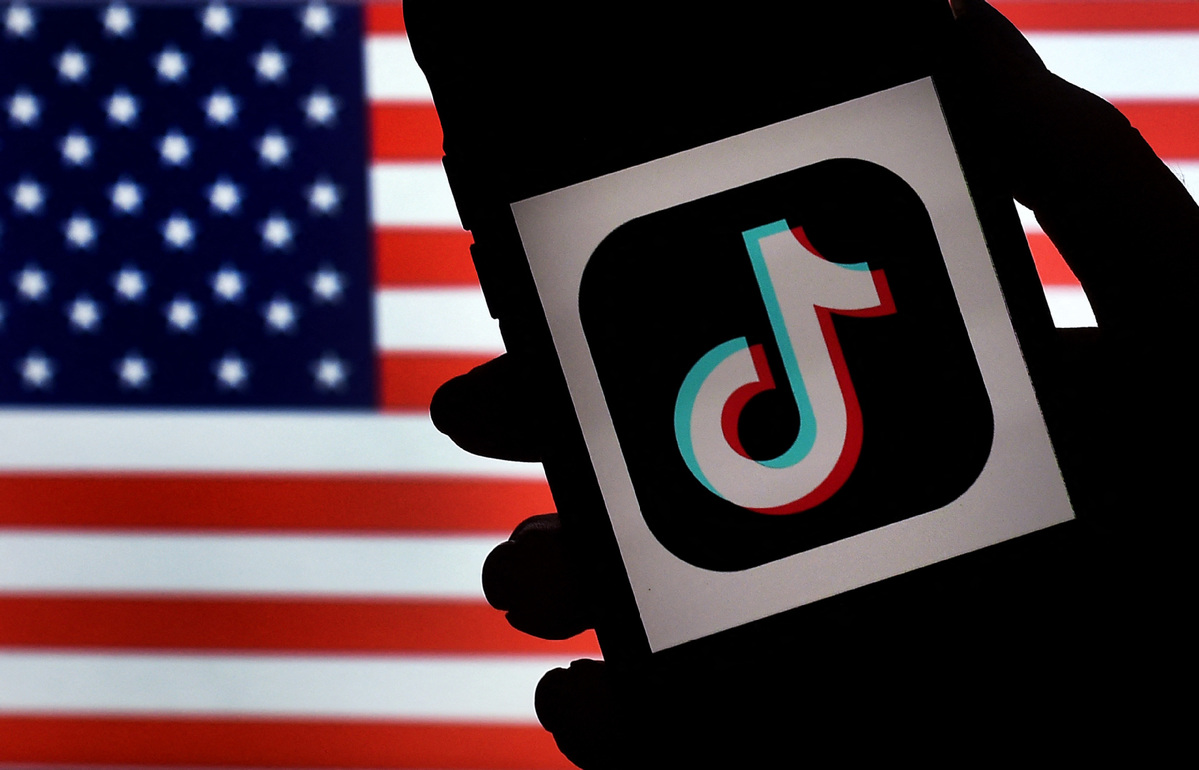 Shou Zi Chew, CEO of short-video app TikTok, testified on Thursday during a hearing in the United States Congress, an encounter that has been described as "bruising", as US politicians under no uncompromising terms are demanding that the application, which is used by more than 100 million people in the US, be banned.
Such politicians, claiming that TikTok is a "national security threat", have never provided evidence that China's government has sought to gain access to or use data provided by parent Chinese company ByteDance.
US Representative Jamaal Bowman, a Democrat from New York and a rare voice of reason, said paranoia over the application was being driven by "xenophobia".
It should be obvious that in targeting TikTok, US politicians are acting in extreme bad faith and demonstrate their lack of reason, honesty and integrity in representing the best interests of America.
As Eva Galperin, cybersecurity director of the nonprofit digital rights group Electronic Frontier Foundation, tweeted, "If you think the US needs a TikTok ban and not a comprehensive privacy law regulating data brokers, you don't care about privacy, you just hate that a Chinese company has built a dominant social media platform."
When did the US ever care about data privacy or the protection of users? The US, after all, has laws mandating that all major internet companies comply with surveillance on behalf of the National Security Agency, not just at home but abroad, too. Entire multinational programs, such as ECHELON, PRISM and XKeyscore, have not just targeted the internet, but all communications comprehensively in coordination with, besides the US, the other Five Eyes countries-Australia, Canada, New Zealand and the United Kingdom.
The US has, by and large, never cared about data privacy or the phenomenon of big social media companies reselling user data for commercial purposes.
In disregarding such superfluous concerns, the real problem that the US has with TikTok is that it is a Chinese innovation. The US has an all-embracing, mass hysteria pertaining to all things China, which is deliberately designed to stoke paranoia and fear. The US has made it clear on many occasions that it wants to control the future of the internet, or in other words sustain hegemony over it, and as such has pursued a relentless campaign against any Chinese company it deems to be too successful for its liking.
TikTok is in the firing line not because it has overtly done anything wrong, but because it is a Chinese-created brand that has attained success on a global scale, which threatens the traditional monopoly of the US Silicon Valley market and its legacy social media giants such as Facebook and Twitter.
The US playbook for undercutting China is not to compete fairly or on an equal footing, but to effectively manufacture consent for policies to ban, restrict and undermine China at home and abroad under false and opportunistic premises that are protectionism in all but name.
If it is technology, this usually takes the language of a so-called national security threat, which always comes with bogus concerns of "espionage" that are never proved with serious evidence, but represented as gospel by the mainstream media.
But of course, owing to the success of TikTok and the massive political backlash that would emerge from banning it, the administration of US President Joe Biden is attempting to coerce ByteDance to sell its stake in the product, under the threat of blacklisting it. This is essentially an act of armed robbery and is from the same playbook that was used by the administration of former president Donald Trump nearly three years ago.
This is unacceptable, and the Chinese government should not allow such a deal to take place, as it would essentially send the message that if China produces something truly brilliant, the US should be allowed to take it and make it its own, if success is allowed to continue.
TikTok must be prepared to stand up to US economic coercion. The hysteria against the app is driven by xenophobia and rank opportunism from a political class that has collectively lost its mind pertaining to China. They should not be allowed to win on this.
The author is a British political and international relations analyst. The views do not necessarily reflect those of China Daily.