Virus-wise AI knows more than some politicians
By ZHANG ZHOUXIANG | China Daily | Updated: 2023-03-29 08:19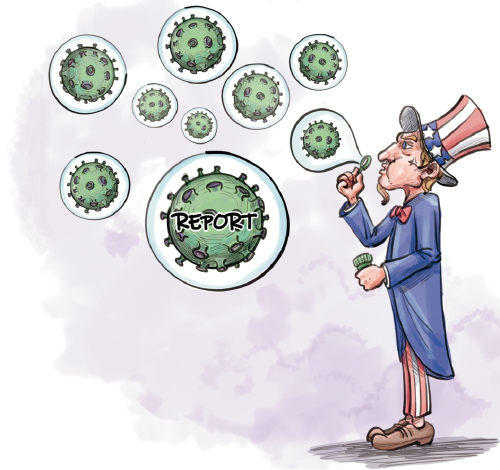 Even though the US Department of Energy said with "low confidence" that the novel coronavirus might have leaked from a lab, and even Tim Trevan, founder of the safety consulting company Chrome Biorisk Management, wrote the same in the Wall Street Journal, some US politicians are raising the issue like they have discovered a new world again.
Trevan's WSJ opinion piece is titled "Why Scientists Got the Covid Lab Leak Wrong" and its sub-head perfectly sums up fatal loopholes in US politics when it says "We're only human, and we're as susceptible as everybody else to cognitive biases and self-interest." It also means that politicians in the United States side with the opinion that best serves their interests, without looking at the facts even once. Be it the 90-day origin-tracing attempt in May 2021 or others, some US politicians have always presumed China had a hand in the pandemic.
By pushing for one origin-tracing study after another, some US politicians have just tried to target China when the real target should have been the virus. Is it any surprise then that over 100 million US citizens were infected with COVID-19 and at least 1.1 million lost their lives?
The number would not have been so humiliatingly high had the politicians with power at their disposal focused more on protective efforts than on the politically-guided "origin-tracing" efforts.
If the US politicians insist on the possibility of a lab leak, they might need to look back at Fort Detrick, a biological lab with a notorious record of hazardous leaks.
On the official website of Open AI, to a question on whether the COVID-19 virus sprung from a lab leak, ChatGPT answered saying: "as of my knowledge cutoff date of September 2021, there is no conclusive evidence that the virus came from a laboratory leak".
US politicians could at least act as if they are as smart as the AI.