China's developing status not Schroedinger's cat: Editorial flash
By Zhang Zhouxiang | chinadaily.com.cn | Updated: 2023-03-29 13:31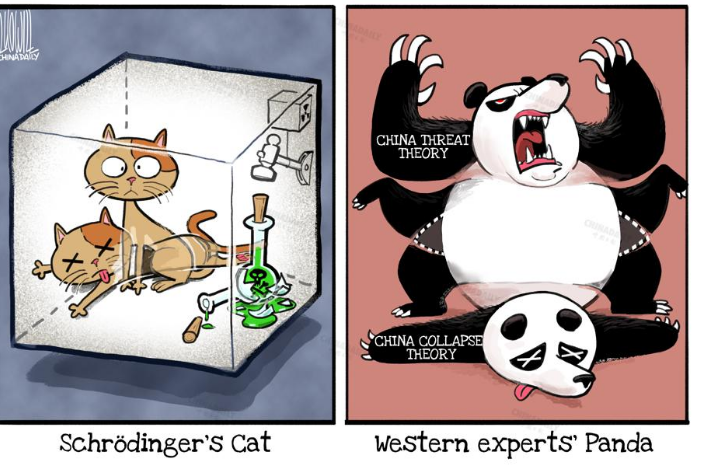 By passing the "PRC Is Not a Developing Country" Act with a unanimous 415-0 on Monday, the US House of Representatives exposes to the world how those governing the only global superpower look at international politics as a game, rather than as a tool for harmony and coexistence.
For years, the US has always sought to alter the World Trade Organization's rules that allow a member to claim itself as a developed or developing economy, which were ironically made under the US' leadership with the purpose of ensuring that Western "democracies" have a larger say in the organization. It is upon discovering that developing countries benefit from these rules that the US, in order to maximize its interests, sought to alter the rules despite oppositions from almost all major developing economies.
To make rules favoring oneself and distorting them to better favor oneself — Even a kindergartner would shy away from the US' deed, namely transforming rules to fit one's own agenda.
Now the Act is targeted at China and most international organizations it participates with. Considering its background, the US seems to intend to make China the first of a row of dominoes they can push down.
In some US politicians' narrative, China's developing country status is like a Schrödinger's cat. When the US needs China's market, China is a "developing country". When the US wants to blame China, shift more international duties to it and deprive it of the few incentives enjoyed by all developing countries, China becomes a "developed" one.
The politicians' nonsense is wasted on Capitol Hill. China is not a Schrödinger's cat, and viewing as such only hinders global cohesion.