Expats amazed on visit to venues for Asian Games
Share - WeChat A group of eight expats, hailing from seven countries, visited competition venues for the Asian Games in Hangzhou, Zhejiang province, on March 24 and 25.
The foreigners were there to observe the city's preparations for the upcoming sports extravaganza, which begins on Sept 23.
Their itinerary included the Hangzhou Olympic Sports Center, the comprehensive training hall and the squash stadium. They also visited Grand Canal Asian Games Park, the Hangzhou E-sports Center and the China Cartoon & Animation Museum.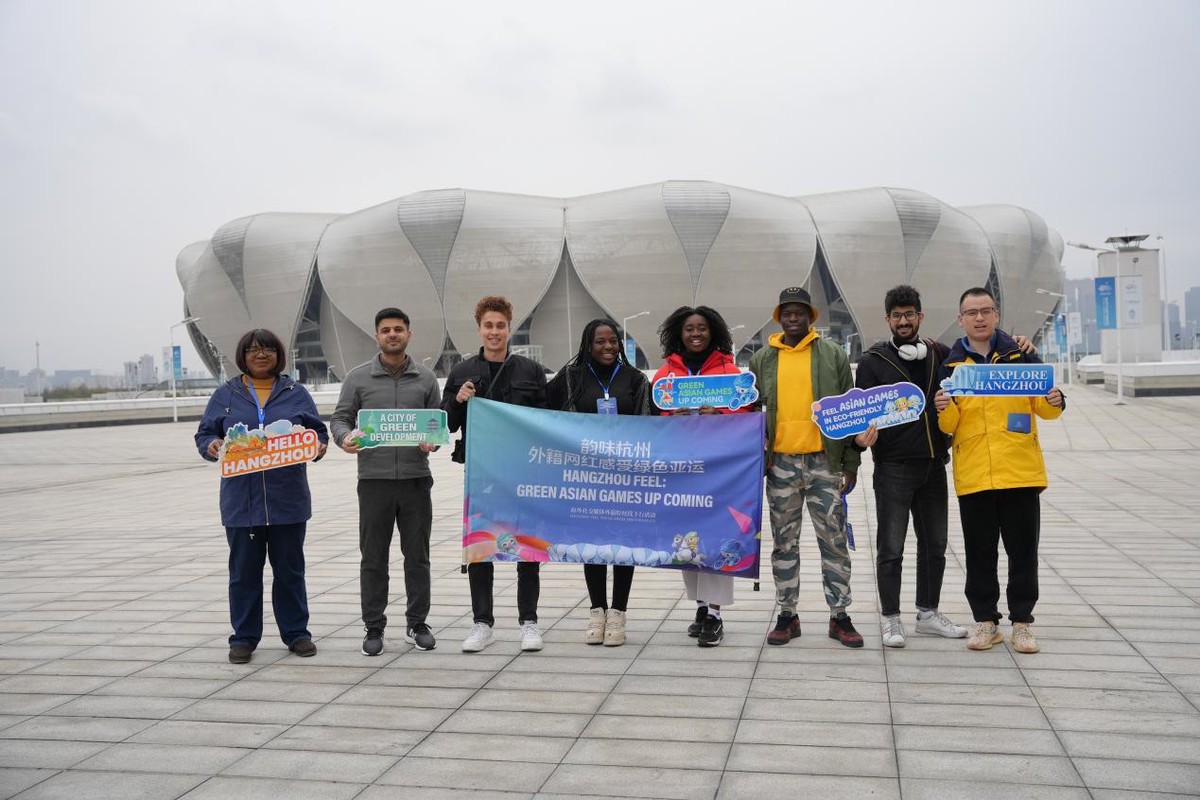 The expats — all longtime residents of China — said they were blown away by the scale, as well as by the technology, at the venues.
Angela Lewis, a UK teacher at Xi'an Jiaotong-Liverpool University in Suzhou, Jiangsu province, said the Olympic Sports Center was massive and gleaming. She was impressed by its sheer size.
The center is the main site of the 19th Asian Games Hangzhou — a stunning butterfly-shaped venue that incorporates a natatorium and a gymnasium to host swimming, diving and basketball events. The stadium can seat 18,000 people and will host indoor games, while the aquatic sports arena can seat more than 6,000.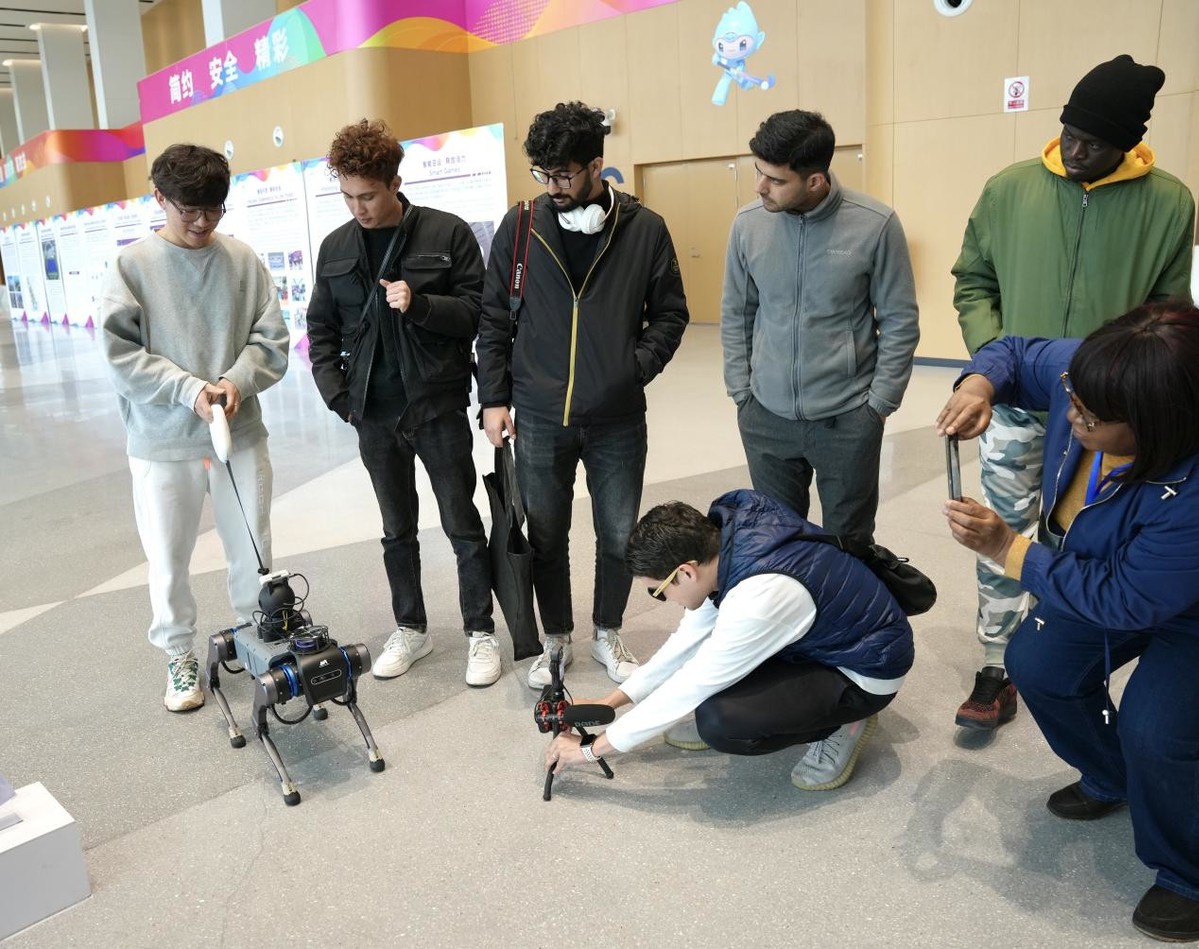 To demonstrate the "Smart Asian Games" concept, the sports venues are equipped with new information technologies, including a 5G network, internet of things and artificial intelligence.
Mohammed Al-Zouba, a photographer from Yemen, was amazed by the facilities.
"They are using AI technology in robots," he said. "There are even robots for people with special needs — such as blind people — to guide them where to go and how to find their seats."
Sobraj Al Akand, an online influencer from Bangladesh, said he believes China will offer its very best services for the upcoming Games.