China opposes increased US military budget
Share - WeChat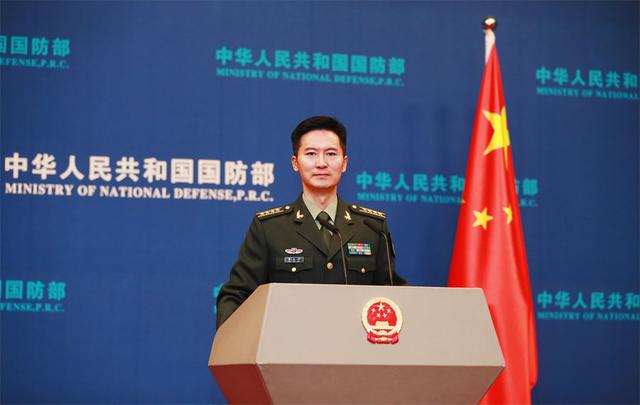 Nation calls out against so-called threat narratives as reasons behind build-ups
The Chinese military adamantly opposes the United States and the United Kingdom using the so-called China military threat as an excuse to increase their military spending, Senior Colonel Tan Kefei, spokesman for the Ministry of National Defense, said on Thursday.
In early March, the White House released its budget request for the fiscal year 2024 with a record-setting $886 billion in defense spending, including $842 billion for the Pentagon and $44 billion for defense-related programs in other government agencies.
The proposed 2024 US defense budget is $28 billion more than last year's $858 billion. Washington claims the budget would be used to address security challenges from Moscow and Beijing.
UK Prime Minister Rishi Sunak pledged this month to increase military funding by 5 billion pounds ($6 billion) over the next two years in response to Russia and China.
"China has always been a builder of global peace, a contributor of global development and a supporter of the international order," Tan said. "China is not a challenge to other countries."
Tan said the US has boasted the world's highest military budget for many years and has initiated wars and turmoil across the globe.
"The US is the biggest threat to global peace, security and stability," he added.
Meanwhile, Tan urged the UK to objectively and rationally view China's development, and stop hyping up the so-called China threat.
When commenting on the US and UK granting nuclear submarine technology to Australia, Tan said the Chinese military strongly opposes this trilateral nuclear deal as it is a manifestation of the Cold War mentality that would only yield great harm.
The deal represented the first time that nuclear nations would give nuclear-powered submarines and weapons-grade uranium to a non-nuclear country, which would severely violate the Treaty on the Non-Proliferation of Nuclear Weapons, Tan said.
The deal would also disrupt the regional strategic balance, and may kick off a new arms race, further escalating tension in the region.
"Such collaboration is an extension of certain countries' military deterrence strategy, and a tool for building the 'NATO of Asia-Pacific' and protecting its own hegemony," Tan said.
zhangzhihao@chinadaily.com.cn