Major oil, gas players post profit surge
By ZHENG XIN | China Daily | Updated: 2023-03-31 09:14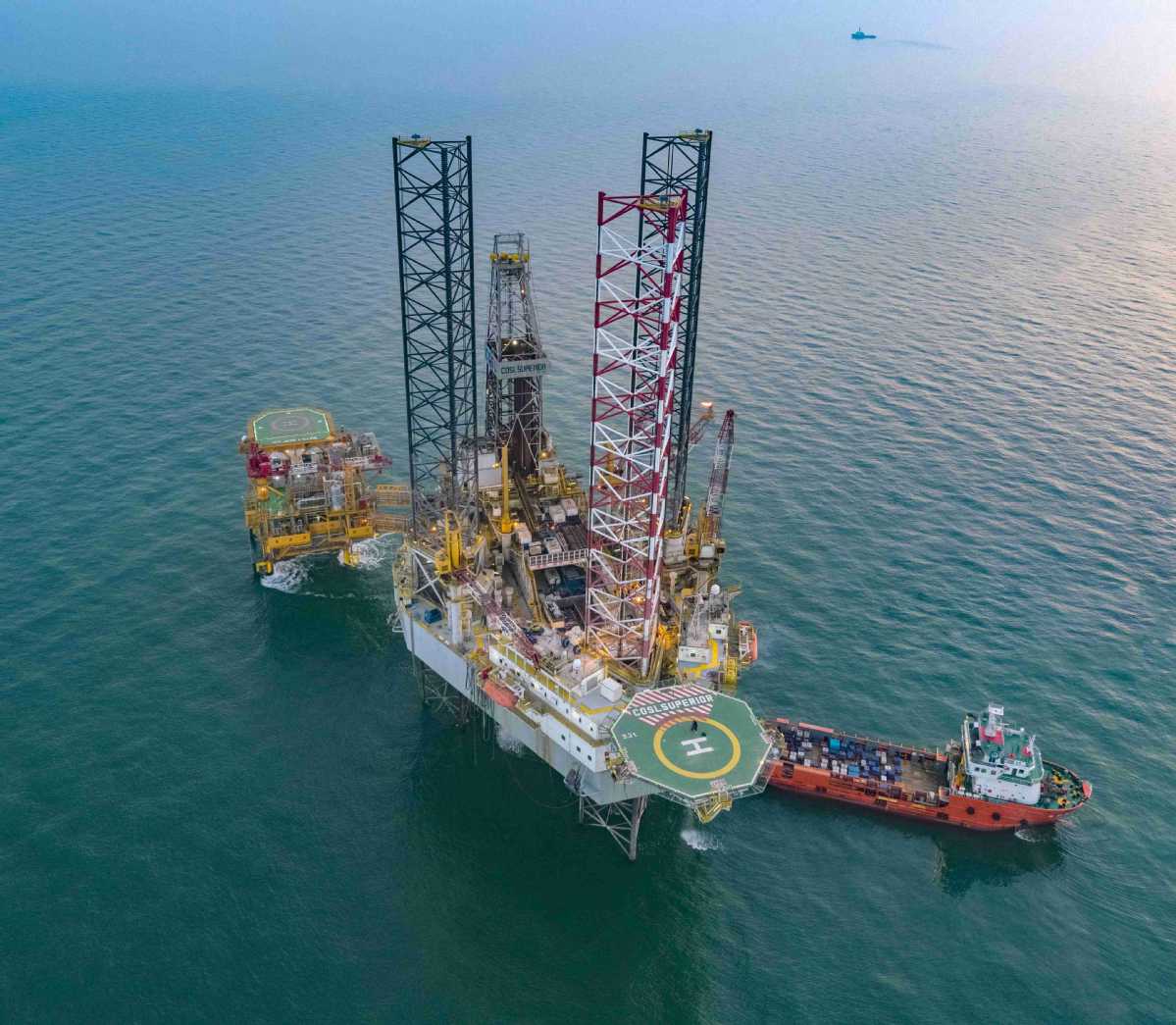 Global spike in prices, expansion of output lead to big earnings for 3 giants
China's three oil and gas majors, China National Petroleum Corp, China Petrochemical Corp and China National Offshore Oil Corp, all reported their biggest annual net profits ever in 2022, thanks to a global spike in energy prices and rising oil and gas output.
The net profits of the three major oil companies last year amounted to 357.2 billion yuan ($51.94 billion), equivalent to average daily earnings of 978 million yuan. Aside from focusing on the growth of oil and gas revenue, the companies have actively laid out new energy projects during the past year.
CNPC, China's largest oil producer, posted a record annual net income of 149.4 billion yuan for 2022, up 62.1 percent year-on-year. Revenue rose 23.9 percent year-on-year to 3.2 trillion yuan.
CNOOC more than doubled its net profit in 2022 with a record net profit of 141.7 billion yuan, a dramatic increase over last year's figure of 70.32 billion yuan. Its revenue last year rose 71.6 percent year-on-year to 422.2 billion yuan.
China Petrochemical Corp, Asia's largest refiner by volume also known as Sinopec, said its revenue in 2022 reached 3.32 trillion yuan, a 21.1 percent year-on-year increase.
An analyst said the oil majors are expected to see growth continue rising considering China's increasing demand for energy and its commitment to reduce reliance on foreign oil imports.
Lin Boqiang, head of the China Institute for Studies in Energy Policy at Xiamen University, said the record performances are fueled by soaring energy prices and the trend is expected to continue throughout this year.
The global need for oil and gas is anticipated to increase further and China's demand for these commodities will remain promising for the companies' future growth, he said.
Moreover, these companies have been investing in renewable energy and expanding their presence in international markets to diversify their revenue streams, Lin added.
Domestic oil and gas production by the three oil majors also achieved impressive results. Sinopec said its oil and gas production hit a record high last year, with domestic crude oil production totaling 35.32 million metric tons. Natural gas production reached 35.37 billion cubic meters, up 4.1 percent.
CNPC said its oil and gas production equivalent hit a record high last year of 1.69 billion barrels, up 3.7 percent year-on-year, while CNOOC said its net proven reserves stood at about 6.24 billion barrels of oil equivalent by the end of 2022.
The NPR refers to the quantity of a natural resource that a company reasonably expects to extract from a given formation.