Event discusses Gen Zs role in intl communications
Share - WeChat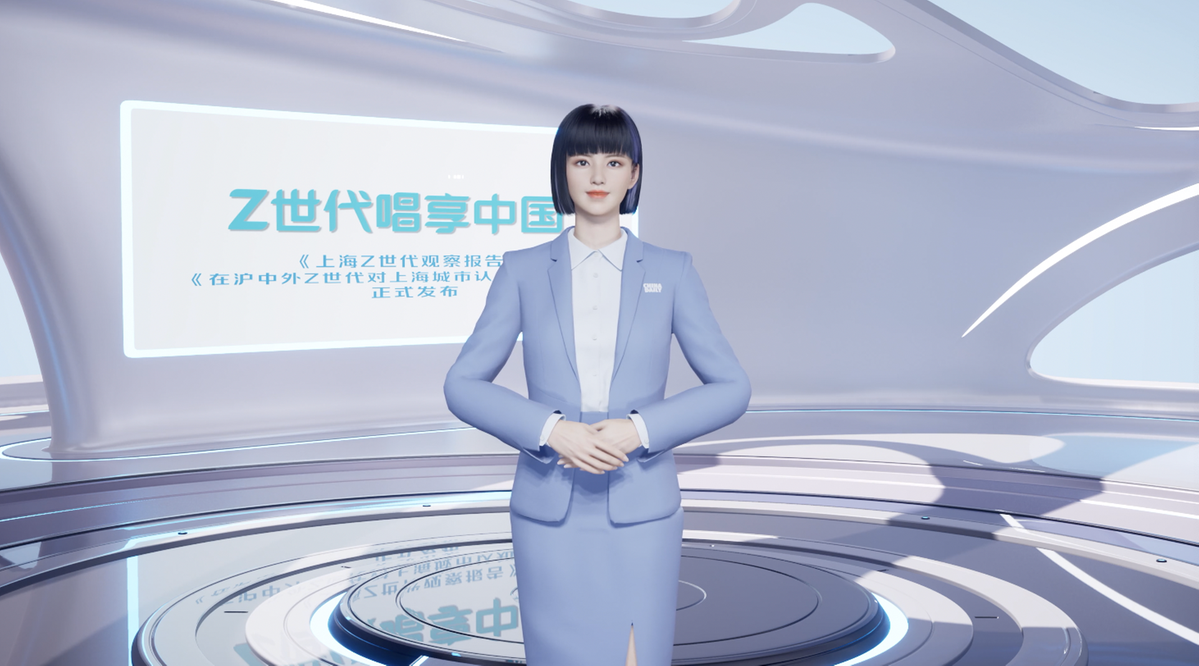 During the event, Yuanxi, China Daily's digital employee, presented a report about Gen Zs in Shanghai and another about the impressions that Gen Zs from home and abroad have about Shanghai's image.
The reports, which were compiled by the publicity office of the Shanghai Municipal Party Committee and China Daily's Generation Z research center, detail how Gen Zs in Shanghai feel about the city and get connected to the world, and put forward suggestions on how this generation of people can promote Shanghai's culture around the world.
CCTV host Tian Wei, China Daily reporter Peng Yixuan, and Shanghai Media Group reporter Yang Yingjie also shared their work experiences at the event and discussed with the youths how to better tell China's stories to the world.