Livestreaming connects China's manufacturers with the world
Xinhua | Updated: 2023-04-29 10:55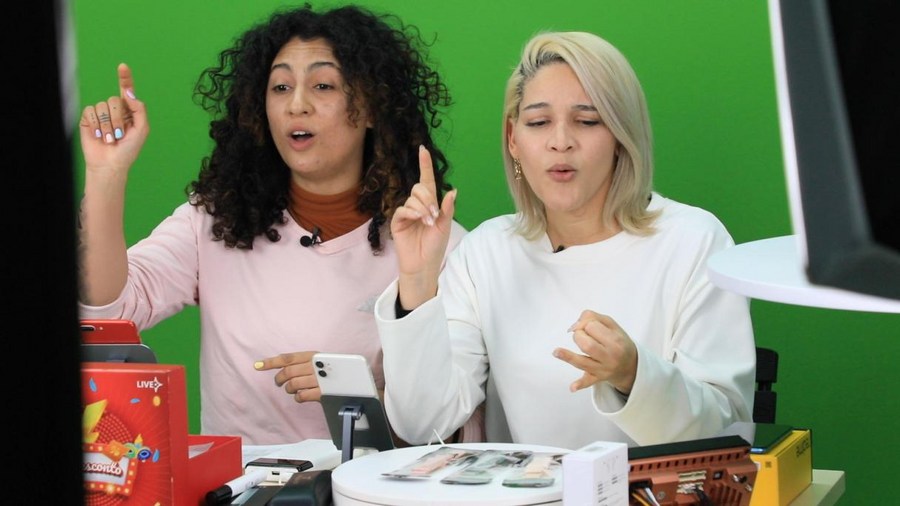 FUZHOU -- As the camera started working, Steven Leeds kicked off his social media livestream in a studio in Shishi city, East China's Fujian province, selling Chinese products such as shoes directly to overseas customers.
The 39-year-old English teacher from the United States has been doing this part-time job three times a week for the past six months. In his most successful show, over 2,000 orders were placed in three hours.
In his opinion, China's cross-border e-commerce livestreaming will soon sweep the world. "More and more people will jump on it to buy goods from China," said Leeds, adding that he's proud to have been part of this trendy business.
More and more Chinese manufacturers are leveraging livestreaming platforms to boost foreign trade.
At Alibaba.com, a leading platform for global wholesale trade, cross-border business-to-business (B2B) trade via livestreaming has seen steady growth with the active participation of both sellers and buyers.
In the first week of a trade event held by the platform in March, over 60,000 Chinese businessmen used cross-border livestreaming to promote their products, attracting more than 700,000 foreign buyers.
The most-viewed products included laser cutting machines, household excavators, charging piles, and energy storage batteries, according to the platform.
"We didn't expect that one piece of industrial laser equipment worth 200,000 yuan ($28,885) could be sold overseas directly through a livestream at Alibaba.com," said Zhang Jie, general manager of a mechanical technology company in east China's Shandong Province, who was stunned by the efficiency of the new way of securing business deals.
"Conducting cross-border livestreaming is similar to attending offline fairs abroad, as we can communicate with buyers in real-time through video. This helps build trust between buyers and sellers quickly and saves our costs," said Zhang, adding that the company has seen the number of followers rising after several livestream sessions.
Buyers in B2B livestreaming sessions can be shown around the factories virtually and watch the production process and product testing, greatly eliminating barriers in time and location. The hosts speak many languages, including English, German, French, Spanish, Portugese, Italian and Arabian.
Many people believe that livestreaming has contributed to the latest rebound in China's foreign trade. Official data showed that total goods imports and exports expanded 4.8 percent year-on-year in the first quarter of 2023, reversing a decline of 0.8 percent in the first two months of the year.
In the first three months, exports grew 8.4 percent year-on-year to 5.65 trillion yuan while imports rose 0.2 percent to 4.24 trillion yuan, bringing the total trade to 9.89 trillion yuan.
The burgeoning business form is set to embrace a bright prospect. China recently released a guideline document to promote the stability of foreign trade scale and to improve foreign trade structure, underlining the importance of supporting foreign trade enterprises in expanding sales channels through cross-border e-commerce and other new business modes.
The boom in cross-border livestreaming offers a glimpse into China's rapidly expanding digital economy. At the 6th Digital China Summit held on Thursday and Friday in the city of Fuzhou, east China's Fujian Province, many participants noted the increasingly important role of the digital economy in foreign trade.
Wang Wenxin, an account manager at Kingdee Software (China) Co Ltd, said that digital economy helps enhance the operating efficiency of the whole supply chain, adding that Kingdee is developing a supply chain coordination platform to provide more convenience to its clients.
In 2022, the scale of China's digital economy grew to 50.2 trillion yuan, with a year-on-year nominal growth of 10.3 percent, making up 41.5 percent of the country's GDP, according to an industry report released at the summit.
The number of 5G users in the country had reached 561 million by 2022, accounting for more than 60 percent of the world's total, the report said.