Demand rises for nation's canned food exports
By Zhu Wenqian in Beijing, Zhao Ruixue in Jinan,Zhao Ruixue and Qiu Quanlin in Guangzhou | China Daily | Updated: 2023-05-17 07:43





Share - WeChat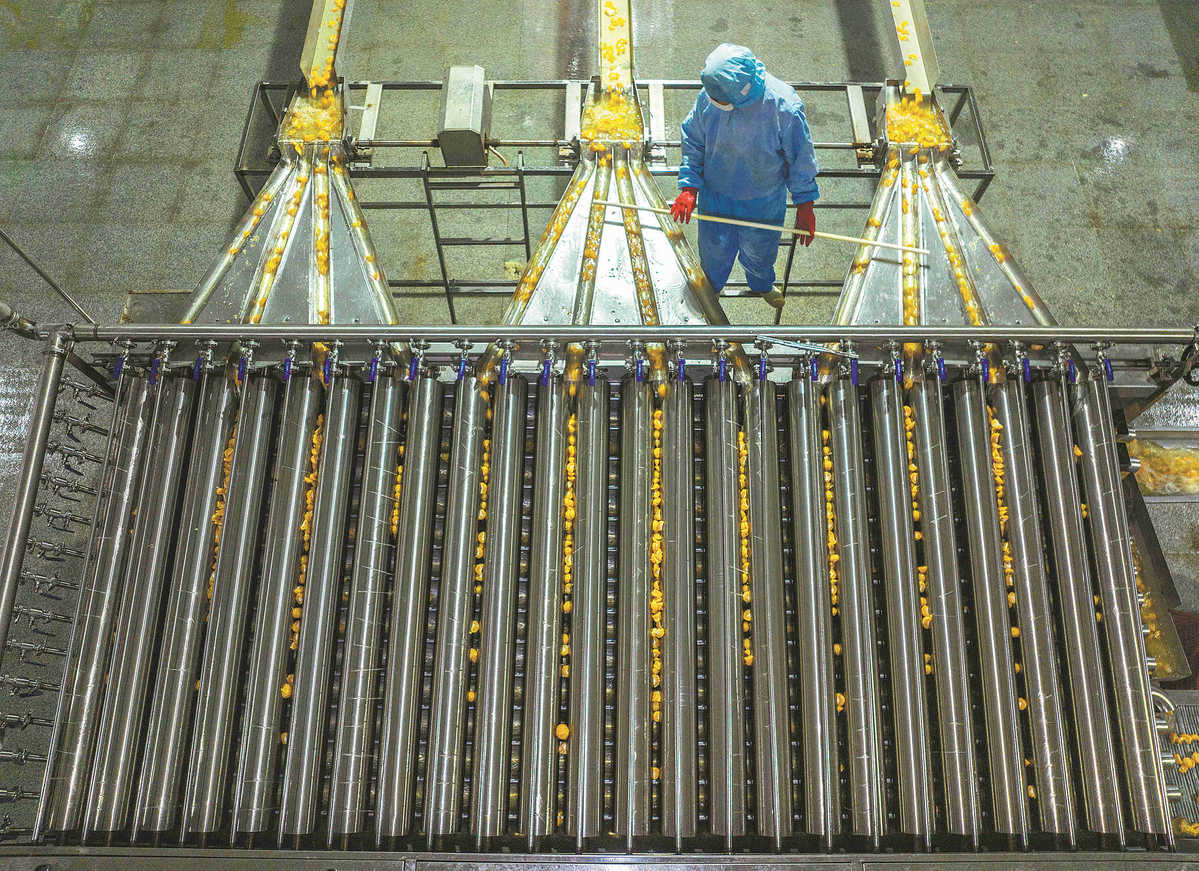 Production capacity expanded to cater to wide range of tastes
Cans containing Dolma — salty rice and meat wrapped in pickled grape leaves — were loaded onto trucks at a company in Heze, Shandong province, this month, before being transported to Qingdao Port for shipment to Europe, where demand for the product is growing.
Despite not meeting the taste preferences of most domestic consumers, China has exported a large volume of this food to many countries in Europe and the Middle East.
This year, canned food exports from China have continued to rise as inflation remains high in some countries, with prices of food sourced locally soaring.
Dolma is the main product of Heze Palexpo Food Co, which is based in the city of Heze.
This year, the company has received a growing number of overseas orders. Its sales revenue reached 6.5 million yuan ($935,000) in January, 7 million yuan in February and 8 million yuan in March.
Most of its products were exported to Saudi Arabia, the United Arab Emirates, Kuwait, Germany and the United States. Recently, the company received more orders from other markets such as northern Europe.
Antonios Vassatis, the company's general manager, who is Greek, said: "In the past few years, COVID-19 has had a negative impact on demand for Dolma internationally, and our orders have fluctuated. Europe has become a new market, which has given us fresh business opportunities.
"Many Chinese consumers are not used to the taste of grape leaves, but Greeks have been enjoying them for hundreds of years. They are a typical pre-meal snack for residents in the Middle East, where they are regarded as a staple food in some countries. The rice our company uses is non-genetically modified, and we have our own professional cooperatives and planting areas."
Last year, China exported 3.13 million metric tons of canned food, a 12 percent rise year-on-year. The value of such exports in the nation reached $6.89 billion, up by 22 percent on the figure for 2021, with both the export volume and value hitting record highs in recent years, the China Canned Food Industry Association said.