China stage epic comeback to set up Sudirman Cup final against South Korea
Share - WeChat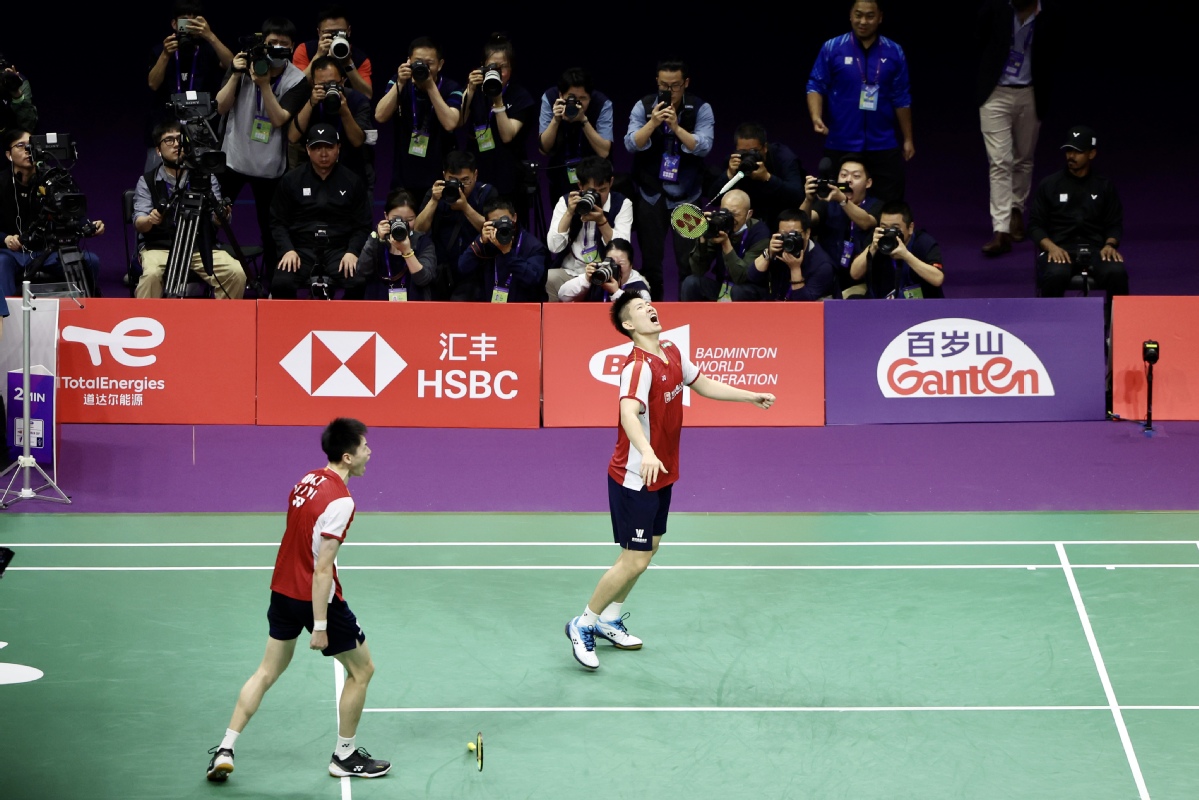 SUZHOU, China - Hosts China suffered a huge scare before rallying past Japan 3-2 to reach the final of the Sudirman Cup here on Saturday.
Liu Yuchen and Ou Xuanyi saved China from the brink of defeat as the men's doubles pair clinched a crucial tie when Japan led 2-1 and had four match points in hand.
China lost their opening tie as Feng Yanzhe and Huang Dongping were stunned by Japan's Kyohei Yamashita and Naru Shinoya in a 106-minute thriller.
The Chinese mixed doubles pair was upset 26-24 in the first set but clawed back 21-18 in the second. In the decider, however, Feng and Huang missed two match points to lose 24-22.
"We were actually leading all the way in the latter part of the third set, and I had a lot of chances but we dropped it. I think I should have been a bit more patient," said Feng.
Shi Yuqi recovered from one set down to beat Kodai Naraoka 13-21, 21-15, 12-17 in the men's singles and made it 1-1 before Olympic women's singles champion Chen Yufei lost to Akane Yamaguchi of Japan.
Liu and Ou became the key men today. The young pair lost their first set 21-17 before claiming the second 21-19. Japan's Takuro Hoki and Yugo Kobayashi showed strength to lead 20-16 in the third set but were turned back by Liu and Ou 22-20 when Japan were one step away from the final.