Two ancient shipwrecks discovered in South China Sea
Share - WeChat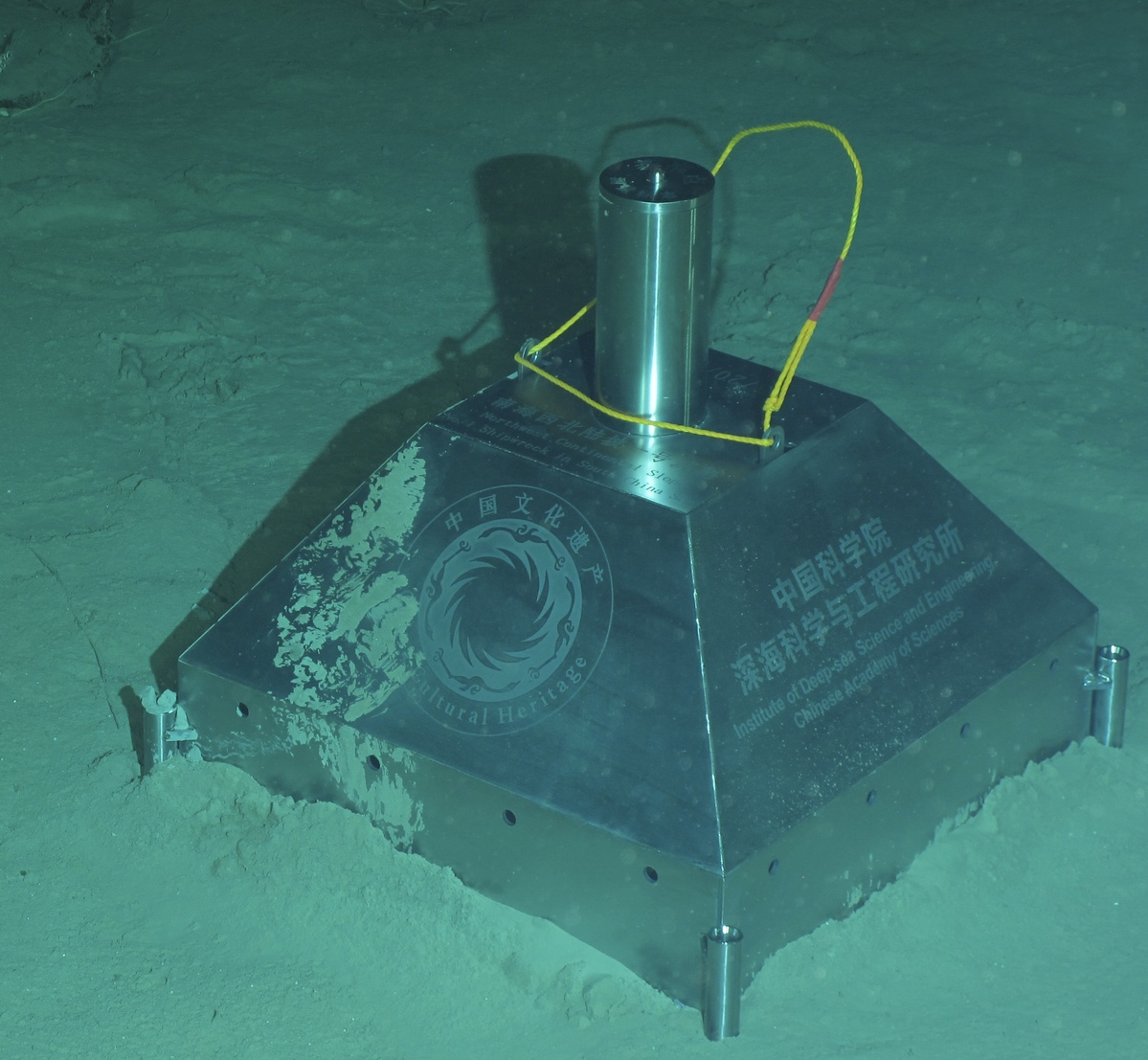 To protect the relics, exact location of the two shipwrecks had not been released, but Yan said a metal marker, or a "permanent surveying base point", was set on the seabed on Saturday by the No 1 shipwreck on Saturday as the benchmark to facilitate future research in the region.
The project is conducted by about 30 researchers from the National Centre for Archaeology, Institute of Deep-sea Science and Engineering, and China (Hainan) Museum of South China Sea.
Science ship Tansuo-1 and submersible Shenhai Yongshi, or Deep-sea Warrior, had taken researchers for earlier exploration. Chen Chuanxu, a scientist from the Institute of Deep-sea Science and Engineering said another vessel Tansuo-2 and submersible Fendouzhe, or Striver, will join.
Many new technologies were used in this highlighted project.
For example, soft robotics referring to bionics and material science was adopted in salvaging of the relics to ensure safety. Other new technical approaches had also been used for scanning, photography, and supervision surrounding the shipwrecks.
"Speaking of protecting and having real-time monitoring of such large underwater sites in situ 1,500 meters below the sea level, we have no previous example to learn from in the world," Chen said, adding that the researchers now try to do so via live video.
Estimated 50 diving trips will be made by the submersibles within the next year in three phrases, according to Song Jianzhong, a researcher with the National Centre for Archaeology.
"Figuring out condition of the shipwrecks, we can then draft future plans of archaeological excavation and conservation," Song said.
He added that the upcoming research will also cover studies of geophysical, geology, marine life, and so on.
China's underwater archaeology used to mainly focus on shallow sea and areas close to islands and reefs. The situation began to change since 2018, when the National Centre for Archaeology and Institute of Deep-sea Science and Engineering co-founded a laboratory for deepwater archaeology.
In 2022, the joint team found another group of cultural relics including Chinese coins ranging from Tang (618-907) to Qing (1644-1911) dynasties, on a spot about 2,100 meters below the sea level near Xisha Islands.
"China will also promote international cooperation in protection of underwater cultural relics and share our experiences," Yan said.