Domestic enterprises set their sights on overseas expansion opportunities
By OUYANG SHIJIA | China Daily Global | Updated: 2023-05-25 07:21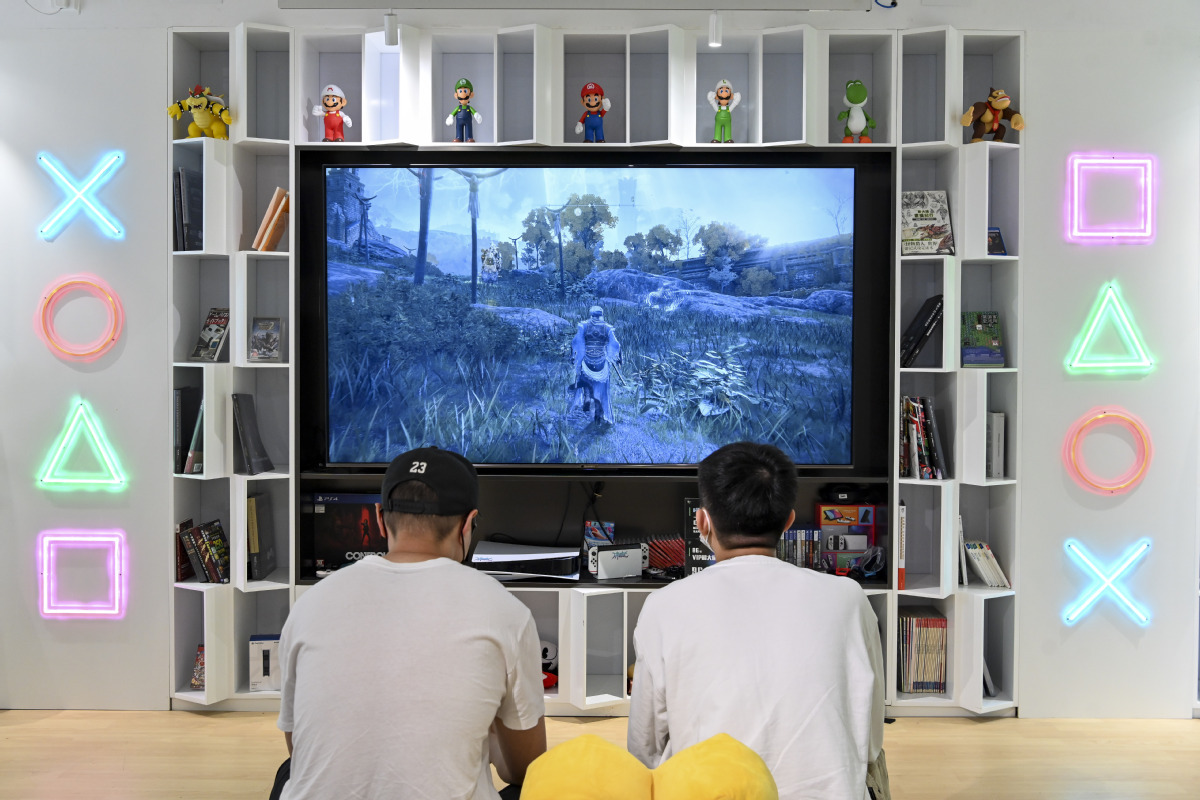 Chinese games companies are accelerating their push to expand overseas, betting big on rising growth opportunities in global markets, business executives and experts said.
Lu Xiaoyin, co-CEO and president of Perfect World Co, a leading Chinese games and movie conglomerate, said, "'Going global' remains a key development strategy for Chinese games companies.
"A rising number of such companies preparing to expand overseas are looking to improve their international competitiveness."
Perfect World, which was among the first batch of Chinese games companies to seek a global presence, has expanded its overseas markets in recent years.
For example, the company's mobile game Tower of Fantasy had its official global release in August in overseas markets such as Europe, the United States, Japan and South Korea.
On the day the game was released, Tower of Fantasy's performance in the iOS App Store saw it take top spot in 36 countries and regions worldwide on the most downloaded apps chart. The title also made the top 10 list for most downloaded game apps in 122 countries and regions.
Lu said the global release of Tower of Fantasy has been a runaway success, demonstrating the strong research and development capabilities of the company, which is based in Beijing, to produce products suitable for global markets.
With the company launching more games globally, he believes its overseas performance will help drive the steady growth of its overall business.
Perfect World has set up overseas branches in Europe, the US, Japan, South Korea, Southeast Asia and other countries and regions.
"We will continue to expand our overseas games business and develop titles more suitable for global distribution… to gradually release global products in various categories," Lu said.
Gamma Data Corp, a Chinese games database, said the US remains the largest overseas market for mobile games developed by Chinese companies, accounting for more than 30 percent of the sector's foreign revenue last year.
In addition to the US, Japan and South Korea, the United Kingdom and Germany are important international markets for mobile games developed by Chinese companies, Gamma Data Corp said.
Notably, the US, Japan and South Korea account for 56.4 percent of such games produced by Chinese companies for overseas markets.
Xu Fanke, an analyst at the database, said, "Overseas sales of games developed in China reached $17.35 billion in 2022, accounting for over 10 percent of overall sales in overseas markets."
While such sales last year fell by 3.7 percent year-on-year amid a sluggish global economic performance, the rate of decline was much lower than that in the global market, Xu said.
Citing Gamma Data Corp, Xu said the international competitiveness of Chinese games companies has improved notably.
More games developed by Chinese companies made the top 100 list of mobile games for earnings in markets such as Japan, South Korea, the UK and Germany last year, accounting for about 30 percent of the titles on the list, Xu added.
Faced with an evolving international situation, Chinese games companies seeking an overseas presence are encountering challenges related to localization, and different regulations globally.
Despite these challenges, Lu believes the long-term growth prospects in overseas markets remain unchanged, and there is still room to expand abroad, especially in emerging markets such as the Middle East, Africa and Latin America.
Xu also sees huge growth potential in these three markets.
Despite the downturn in the global games market, the Middle East and Africa still saw growth of 11.1 percent in the mobile games market last year, Latin America saw growth of 6.9 percent, while Southeast Asia saw expansion of 5.1 percent, Gama Data said.
To better seize opportunities abroad, Xu said companies need to localize their overseas business, build their own overseas teams, develop a self-owned information base, and better monitor changes in overseas markets.
"We take a rosy view of Chinese games companies' future performance in overseas markets," Xu added.
"An increasing number of these companies will go global to expand their presence overseas. More Chinese games will make top 100 lists, among others, and there will still be room to develop in leading and emerging markets worldwide."