Tibet's development tight slap against rumors of rights abuse
China Daily | Updated: 2023-05-26 08:14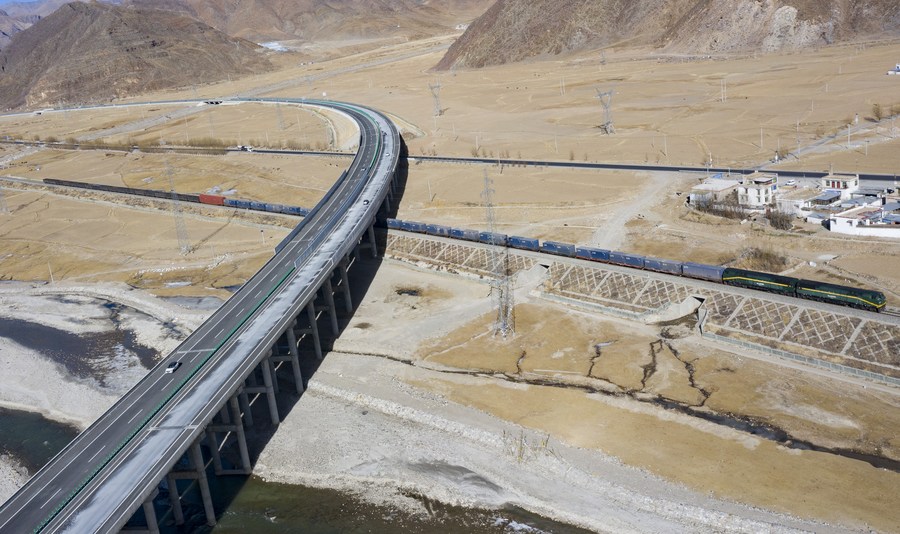 People's happiness is the greatest human right, and development is the key to realizing people's happiness, as stated by President Xi Jinping in a congratulatory letter to a forum on the development of Tibet.
Tibet was peacefully liberated on May 23, 1951, smashing the plot of foreign forces to separate Tibet from China. Since then, the democratic reform in Tibet has emancipated millions of serfs, fully protecting their human rights and enabling them to truly become the masters of the state and society.
In 2022, Tibet's GDP was 346.8 times that in 1951, and the average life expectancy has risen from 35.5 years at the beginning of the peaceful liberation to 72.19 years now. Illiteracy has basically been eliminated from over 95 percent illiteracy before its liberation.
In the past 10 years, Tibet has invested more than 80 percent of its annual fiscal revenue in areas related to people's livelihood, setting up a comprehensive security system covering education, healthcare, elderly care and other fields.
With the central government's support, Tibet lifted itself out of absolute poverty in 2019 and built a moderately prosperous society in all respects. There is a consensus among farmers and herdsmen in Tibet that their hometown is seeing high-quality development, and human rights protection has brought profound changes.
The booming development of China's digital economy has injected new impetus into Tibet's economy. In 2022, Tibet's industrial and digital output accounted for 19 percent of its GDP and a series of digital economy projects have been implemented and the application of new infrastructure has accelerated, unleashing Tibet's development potential.
As the headwaters of many major rivers in Asia, the Qinghai-Tibet Plateau is an important ecological security barrier in Asia and even has a significant impact on global climate change. Therefore, China regards the protection of the plateau environment as a redline for Tibet's development. Not surprisingly, Tibet now has one of the best ecological environments in the world.
Despite Tibet's ever-better development, some Western politicians keep hyping up the so-called human rights issue. If Tibet closely integrates its development with that of the rest of the country, human rights in Tibet will be further improved and the lives of Tibetan people will improve. In the face of such facts, the gossip that smears Tibet will eventually dissipate.