Consumer spending fall sparks German recession
By JULIAN SHEA in London | China Daily Global | Updated: 2023-05-26 09:23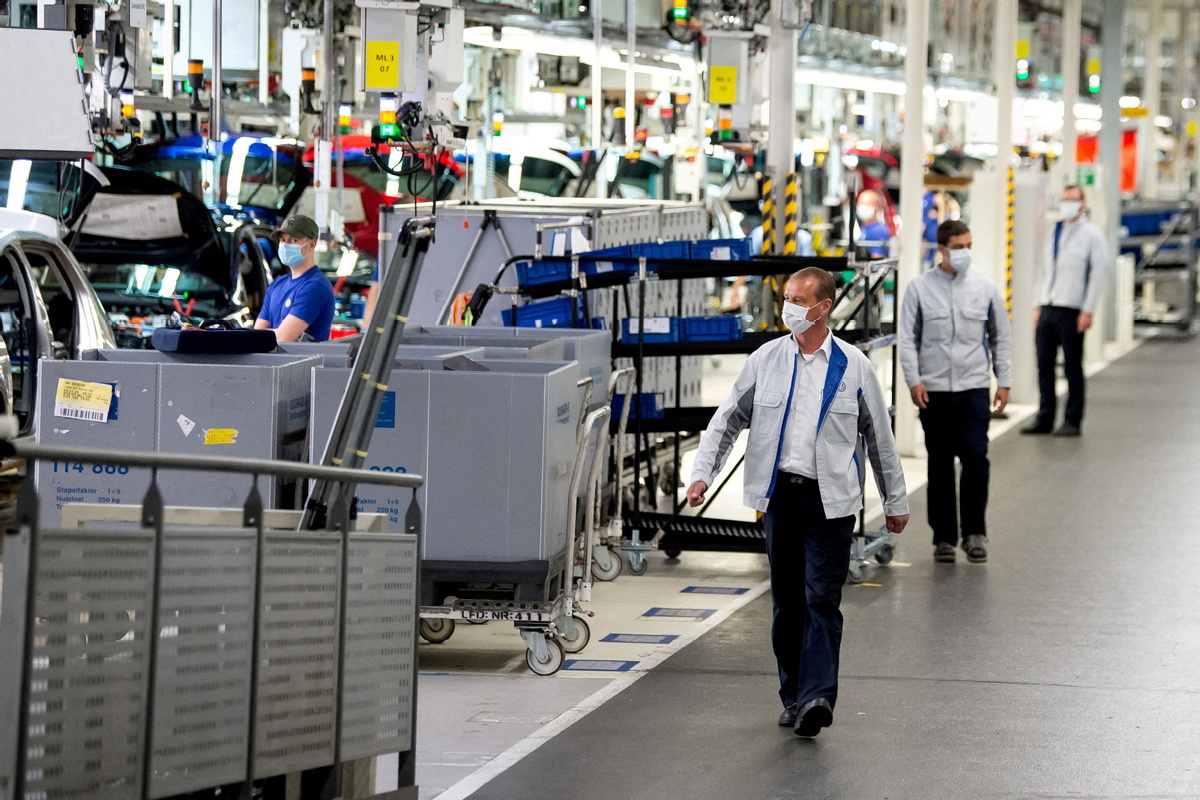 Europe's biggest economy, Germany has officially fallen into recession as the impact of last year's energy crisis and price rises has hit consumer spending.
A recession is defined as two consecutive quarters of declining output, and after a contraction of 0.5 percent at the end of last year, figures from the Federal Statistical Office showed a further 0.3 percent decline in the first three months of 2023, after estimates in April had hinted at stagnation, rather than a negative figure, which would have avoided recession.
"The persistence of high price increases continued to be a burden on the German economy at the start of the year," said a statement from the office. "This was particularly reflected in household final consumption expenditure, which was down 1.2 percent in the first quarter of 2023."
Claus Vistesen, chief euro area economist at Pantheon Macroeconomics, told CNN that the knockon effect of raised consumer energy bills was to blame, with figures showing that household expenditure was reduced most notably on food, clothes, and furniture.
"Under the weight of immense inflation, the German consumer has fallen to his knees, dragging the entire economy down with him," Andreas Scheuerle, an analyst at DekaBank, told the Reuters news agency.
Carsten Brzeski, global head of macro at the Netherlands' bank ING, said the recession was something that had been coming since last summer.
"It took a couple of statistical revisions, but at the end of the day, the German economy actually did this winter what we had feared already since last summer: it fell into a technical recession," The Guardian newspaper quoted him as saying.
He warned that the drop in purchasing power combined with economic slowdown in other countries could hamper German economic activity for some months to come, but conceded that the current figure was "not the worst-case scenario of a severe recession".
Factors that had helped avoid this, he said, included a relatively warm winter reducing the most severe effects of the energy crisis, China's reopening, and an easing of supply-chain problems.
However, he said, even put together these "were not enough to get the economy out of the recessionary danger zone" and that challenges posed by the global economic environment would "structurally weigh on the German economy in the coming years".
Speaking to the Financial Times newspaper, Jorg Kramer, chief economist at German lender Commerzbank, was no more optimistic.
"Unfortunately, a fundamental improvement in the economy is not in sight," he said. "All important indicators in the manufacturing sector are pointing downwards."