Friendly neighborhood vital to China, Japan, ROK
chinadaily.com.cn | Updated: 2023-05-26 19:56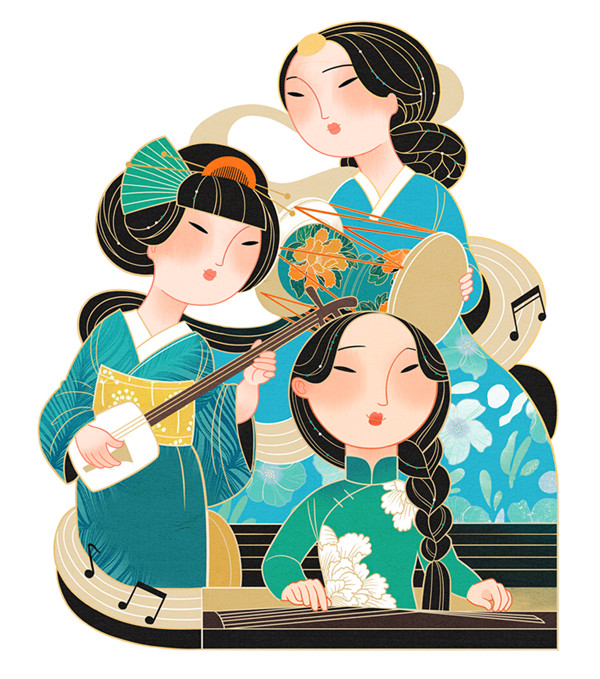 Editor's note: The Beijing Foreign Studies University held a forum on cooperation among China, Japan and the Republic of Korea in the Asia-Pacific region on Friday. Following are excerpts from the speeches delivered by some experts on the occasion.
Appreciating similarities can help us grow together
Sharing similar values and traditions, we Chinese, Japanese and Koreans celebrate restraint as a virtue and believe the strength of our family, and thereby our society emanates primarily from our unity and shared destiny. It is also part of our custom to always treat others with respect and politeness, a custom that extends to our relations with neighbors. In fact, we have a similar saying, "close neighbors are dearer than distant relatives".
That neighbors will have differences and disputes is understandable under normal circumstances. But offering ourselves to be divided and taken advantage of by others is quite another matter, especially if it means risking our regional security.
Opportunities are there for us to grasp as long as we learn to agree to disagree, respect one another, and reach a common understanding that only by working together can we continue to do well, indeed excel. China's development is unstoppable and the country's non-expansionist and non-provocative nature is a fact that is supported by its actions throughout history.
Our Japanese and Korean neighbors should know that the fabricated "China threat" and the cooked-up tensions across the Taiwan Strait are nothing but the deliberate attempt of a certain external power to contain China's development and maintain its global hegemony and hold over other countries, including Japan and the Republic of Korea.
We have not forgotten how Japan's economic development was contained and controlled in the 1980s, and how recent developments in the semiconductor industry and the global supply chains have been disrupted, seriously affecting the export of chips to China by countries such as the ROK.
Why do we allow a country that keeps printing currency notes to sustain its economy, continues living on debt, and is now struggling to even honor its payment of interest, to maintain so many military bases in other countries including Japan and the ROK?
Why do we allow such a country to keep interfering in our internal and regional affairs, both overtly and covertly? Why do we allow it to disrespect international laws and call its own way of manipulating world affairs the "rules-based order"?
If indeed ongoing global developments are leading to the formation of a new multi-polar international system, we Asians must be the masters of our own destiny and not allow outside forces to divide and rule over us once again.
Now is the time for us to engage in dialogue, to put aside our respective prejudices toward one another, and to chart our way forward, because together, we Chinese, Japanese and Koreans do have the ability to create more economic miracles and amaze the world with our shared culture, our indisputable talent, our hard work, our entrepreneurial spirit which will continue to contribute to the advancement of human civilization.
Nelson Wong, vice-chairman and president of Shanghai Centre for RimPac Strategic and International Studies