The world's favorite beverage
Share - WeChat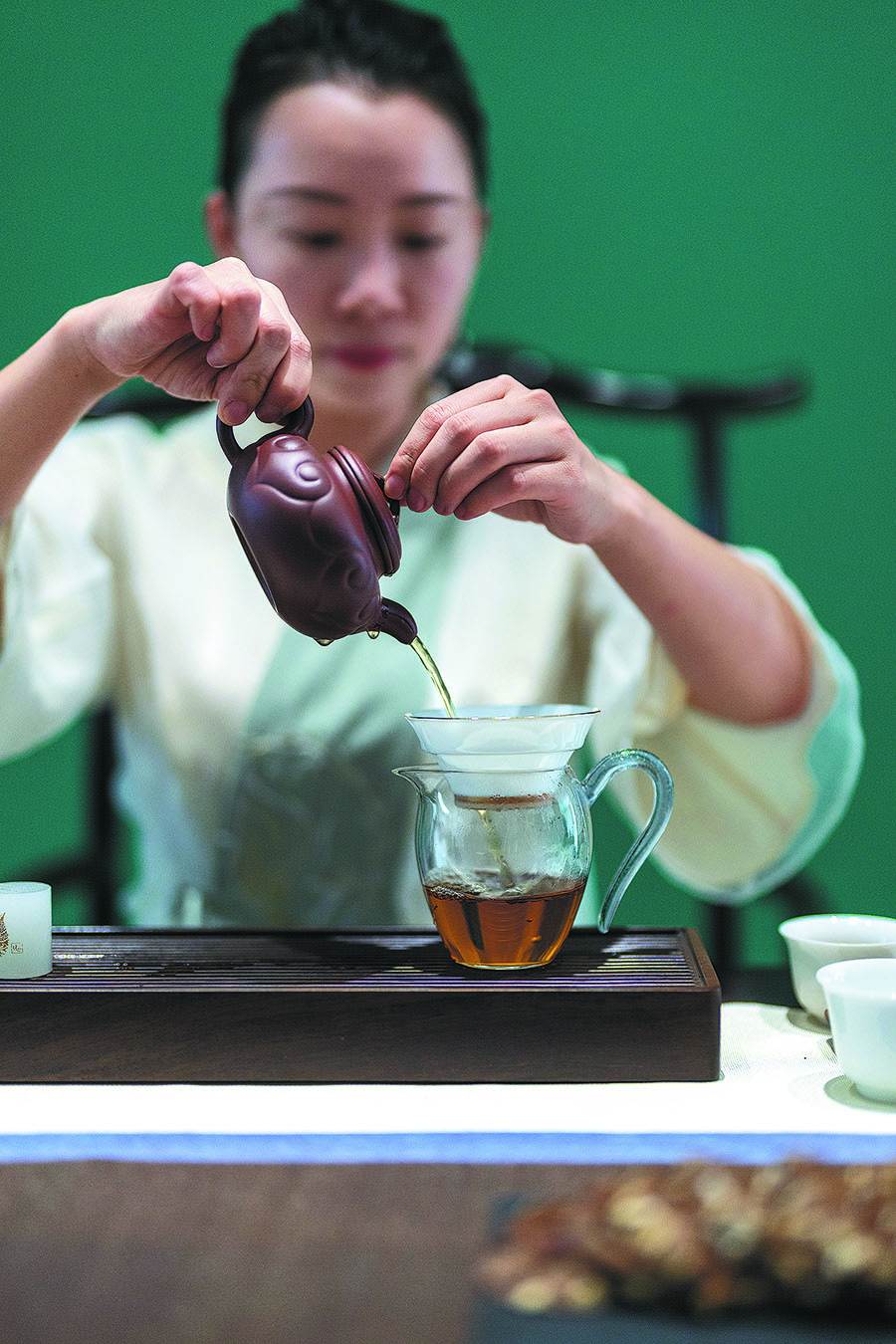 Harvesting, processing and drinking tea has been part of the lives and culture of the Blang people for countless generations.
Tea is inextricably interwoven and an elemental aspect of their existence. In mid-May every year, it's a common sight to see farmers singing while picking tea leaves.
The ancient tea trees grow in the primeval forests of Yunnan, usually climbing to about two or three meters high, though some exceed 10 meters. Tea farmers climb the trees to pick the leaves, thus providing a unique scene.
Laoman'e village is a renowned center of tea production. People comment that they often hear the sounds of pickers singing without actually seeing them.
Through the Ancient Tea Horse Road and the Silk Road, tea became a global commodity.
It remains one of the world's major beverages, produced in more than 60 countries and regions worldwide and enjoyed by more than 2 billion people.