China's digital economy achievements impress foreign youth
Share - WeChat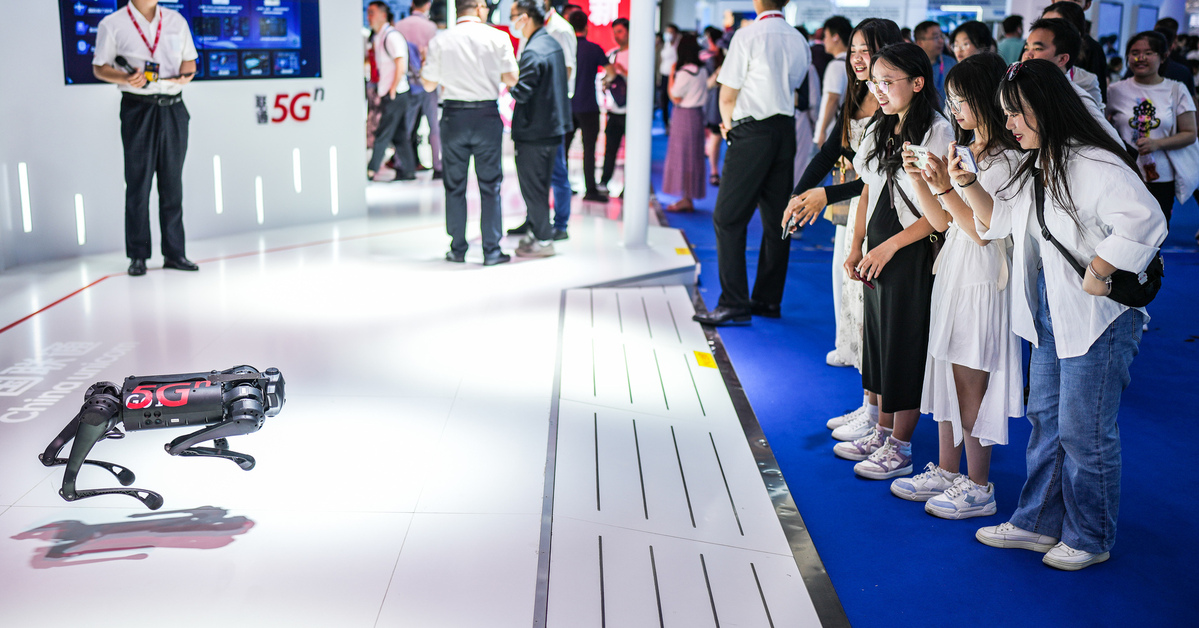 GUIYANG, May 27 (Xinhua) -- The ongoing China International Big Data Industry Expo 2023, held in southwest China's Guizhou province, has attracted attendees from home and abroad to discuss cutting-edge technological achievements in the big data industry and share their experience on promoting the digital economy.
Among the foreign attendees was Robert Adolf, a social media vlogger from Germany who participated in the expo for the first time. "I experienced a lot of high-tech that I had never heard of before, which expanded my horizons," he said. "New technologies such as XR (Extended Reality) and self-driving cars allow me to feel the convenience that technology has brought to people."
Adolf, 26, came to work in China in 2017. He was fascinated by Chinese culture, especially the colorful ethnic cultures in Guizhou.
"I often go to ethnic minority areas in Guizhou to shoot short videos, and I was very surprised to see the modern Guizhou this time. I was particularly impressed by XR, as I was immersed in different virtual backgrounds and could interact with virtual objects directly on the TV."
Often dubbed China's big data hub, the mountainous province of Guizhou is China's first national big data comprehensive pilot zone. It has been promoting the big data industry as a backbone of its high-quality social and economic development.