China's C919 debut flight welcomed with water salute
Share - WeChat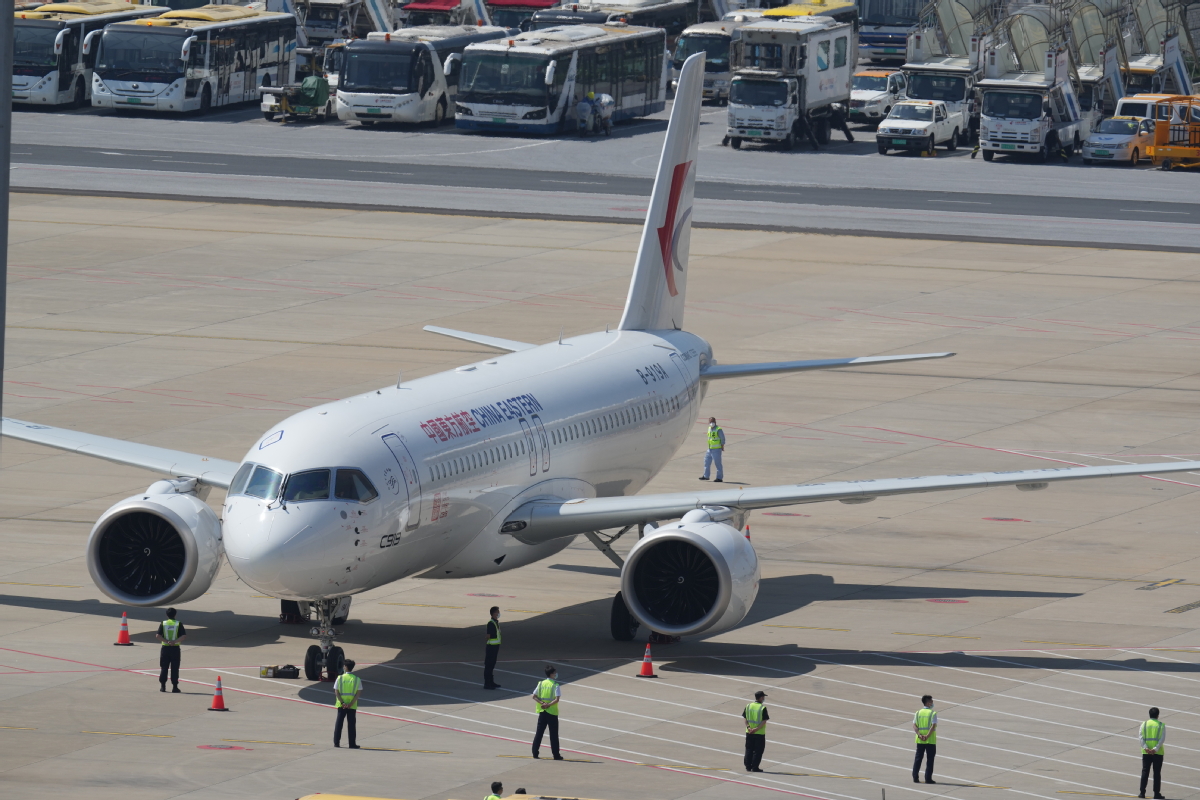 Background:
The C919 project was launched in 2007. Developed by the Commercial Aircraft Corporation of China, Ltd (COMAC), the first C919 aircraft rolled off the production line in Shanghai in November 2015.
The plane conducted a successful maiden flight in 2017.
In the following years, the C919 conducted several test flights in different locations to test its capabilities.
The C919 has gone through tests in various types of extreme natural environments including high temperature, high humidity, severe cold, gusts and freeze. Its safety, reliability, and environmental protection performance have been comprehensively assessed.
It obtained the type certificate in September 2022, which indicates that the jetliner's design meets airworthiness standards and environmental requirements.
The plane received its production certificate on Nov 29, 2022, meaning the model can enter mass production.
On Dec 9, 2022, the first C919 aircraft was delivered to its first customer, China Eastern Airlines.
After the delivery, the C919 jetliner completed its 100-hour aircraft validation flight process, comprehensively verifying its reliability with commercial operation in mind.
The C919 had gained 1,035 orders from 32 customers by the end of 2022, according to the Science and Technology Commission of Shanghai.
The successful development of the C919 indicates that China has the ability to independently develop large passenger aircraft.
Xinhua