Beijing restaurants offer menu of summer treats
Share - WeChat As the sweltering heat of summer envelops Beijing, both locals and visitors yearn for respite in the city's vibrant culinary scene. Renowned restaurants are rolling out their highly anticipated summer menus, offering a diverse range of dishes that cater to the specific needs of diners, including those seeking nighttime delights.
Xin Ming Yuen presents a new summer night menu that features savory delights and spicy specialties. Among the small appetizers, the Chao-style pig trotter jelly and beef tendon jelly glisten enticingly. These delicacies, with their fresh and fragrant flavors, offer a satisfying texture that is both tender and chewy. The golden sour soup with boiled small yellow croakers, known for its tender fish and perfectly balanced sour and spicy notes, is a must-try.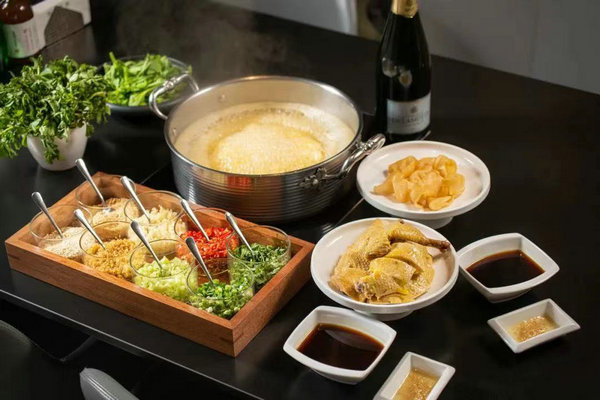 The Tihu Hong Kong-style hot pot restaurant features the golden soup with fish maw and chicken, which is true to the Hong Kong style in summer treat. The chicken is sourced from a farm in Hebei province and is cooked with pork tenderloin, bones, chicken feet, ham, and dried scallops for eight hours. The ingredients are simmered at varying heat levels to extract the essence of the ingredients, resulting in a rich and flavorful broth.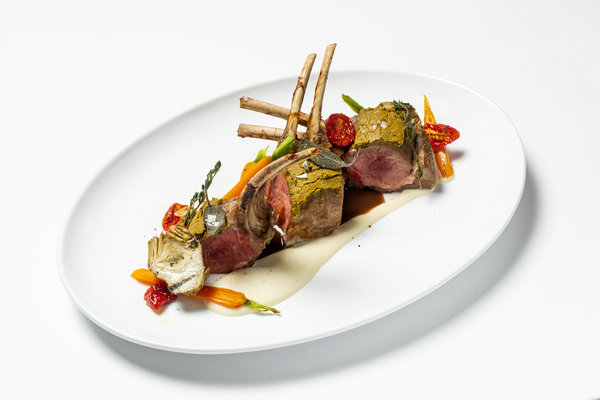 Family-style Italian restaurant Via Roma has launched a new menu. Crafted by head chef Alessio Di Tullio, it features an array of homemade authentic Italian dishes. The cold starter Burrata Cheese with Caponata brings out the creamy texture of the cheese from the Puglia region, as well as the San Daniele ham from the Friuli region and organic cherry tomatoes from the local market. The main course, pistachio-crusted lamb chops with sweet garlic sauce and grilled artichokes presents Tullio's impression of Rome.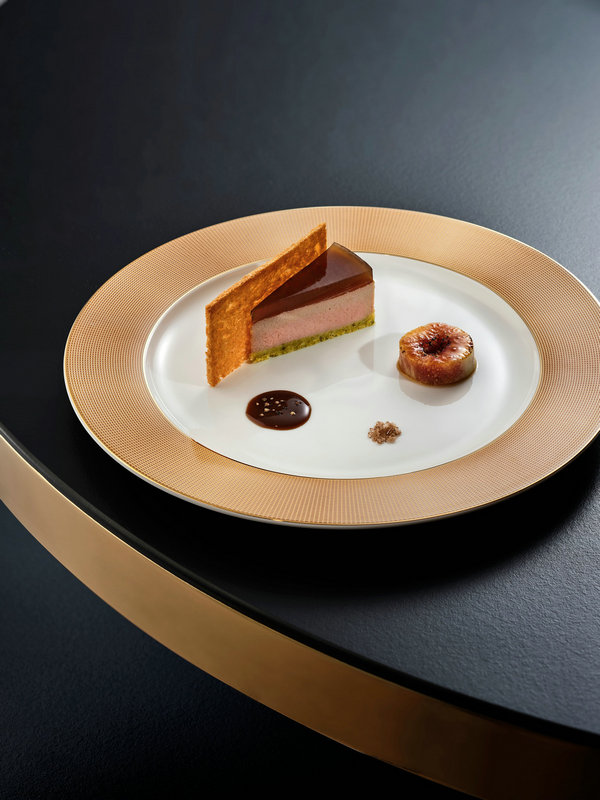 Rive Gauche at the PuXuan Hotel presents a brand new six-course tasting menu and updates its seasonal a la carte menu created by chef Basil Yu. The foie gras, accompanied by pistachios, coffee tonic, figs, and Italian black vinegar, offers a silky texture and distinctive flavor, embodying the essence of French cuisine. The dessert, Une Touche de Printemps, is a must-try that invites a delightful exploration of the taste buds.
Most Popular