ESG to guide infrastructure's green shift
Share - WeChat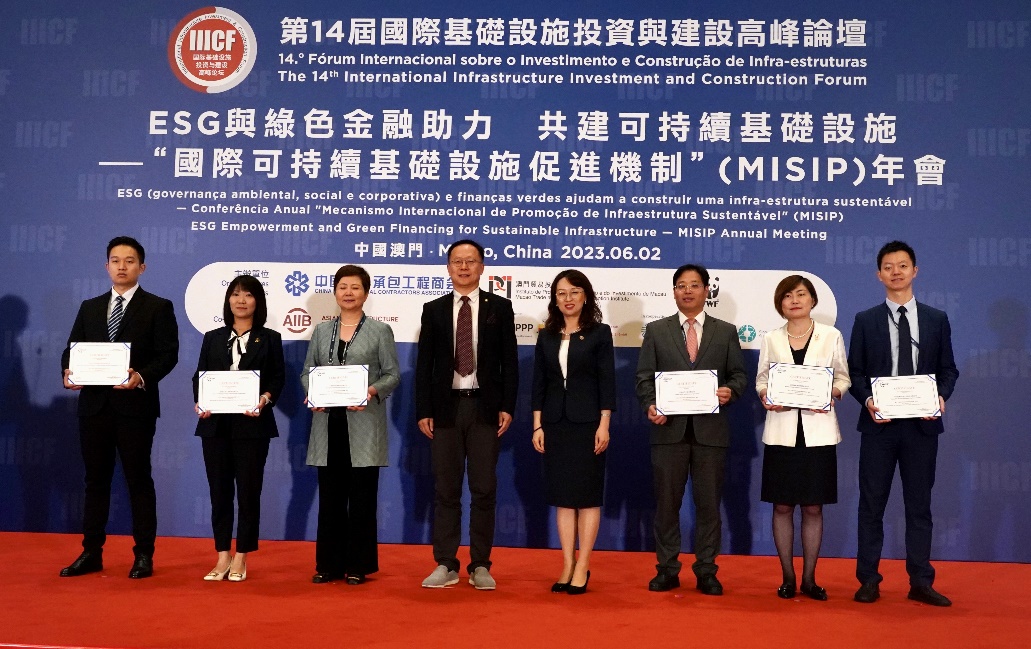 Standards can help provide direction for sector's low-carbon transition, experts tell industry panel in Macao
As sustainability becomes a hot topic in the field of international infrastructure, ESG standards can provide important direction and momentum for the sector's green and low-carbon transition, analysts told a global industry panel.
The "ESG Empowerment and Green Financing for Sustainable Infrastructure – MISIP Annual Meeting" panel was held at the 14th International Infrastructure Investment and Construction Forum, or IIICF, in Macao Special Administrative Region on June 2.
At the event, experts from various sectors discussed ESG – which stands for environmental, social, and corporate governance – and the Mechanism for International Sustainable Infrastructure Promotion, or MISIP.
The mechanism was jointly initiated by the Asian Infrastructure Investment Bank (AIIB), China International Contractors Association, Deutsche Gesellschaft fur Internationale Zusammenarbeit (GIZ), the United Nations Environment Programme and the World Wide Fund for Nature (WWF) at last year's IIICF.
This year's panel topics included green finance-related issues, a guide to taking climate resilience and biodiversity into financial decision-making, and exploring pathways in developing high-quality, sustainable infrastructure.
Guinea's Vice-Minister of Infrastructure and Public Works Ibrahima Camara said that his country is rich with natural resources and there is huge potential for infrastructure development.
China is an important partner of Guinea, he said, and the two countries can continue to strengthen cooperation in many areas. "The long-term challenges will be to promote the use of low-carbon, renewable energy and low-emission technologies to process our mining and agricultural products, build infrastructure and enhance environmental protection," Camara explained.