Shenzhou XV crew returns safely to Earth
Share - WeChat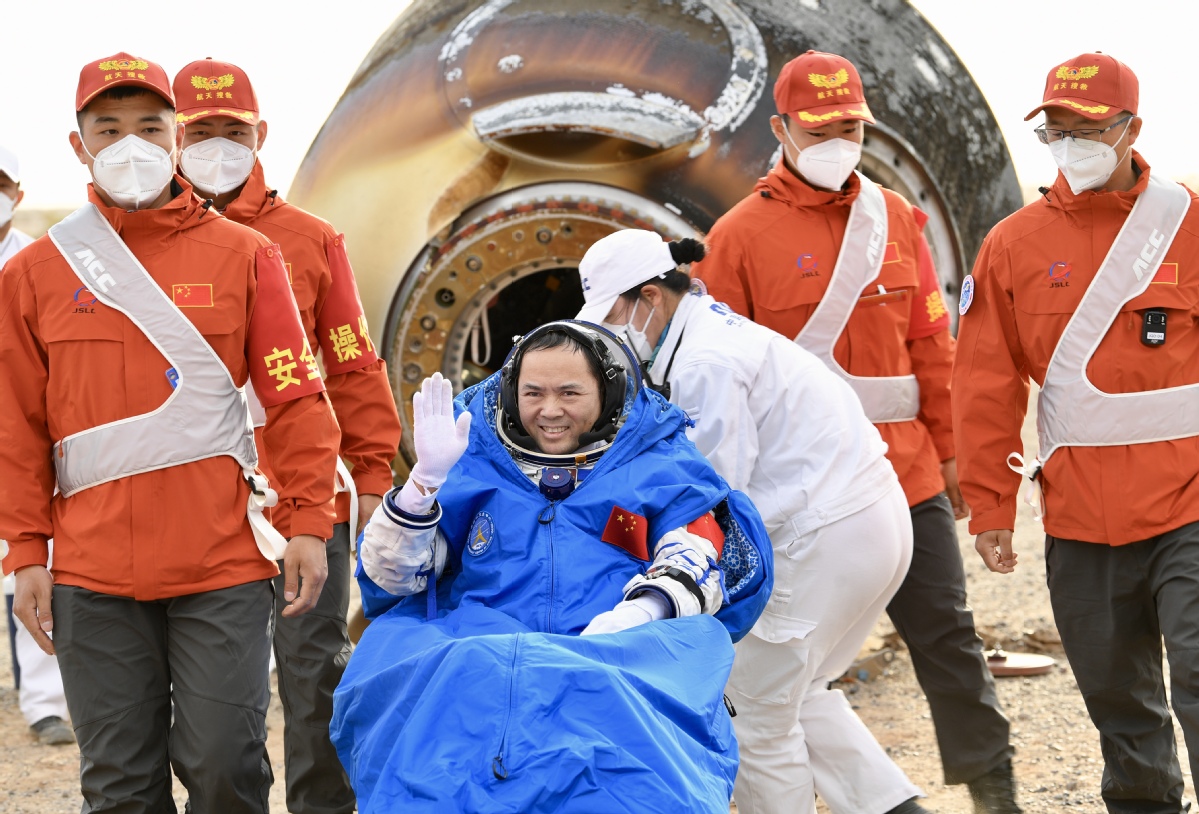 Mission commander Fei, who also participated in the country's second manned space mission in October 2005, said the Shenzhou XV crew members completed all their scheduled tasks before returning safely to their motherland.
Deng, the last among the first generation of Chinese astronauts to go to space, told the State broadcaster that he was very happy to return to "the embrace of Earth and my motherland" and see so many friends.
"At this moment, I wish to thank all Chinese people for their attention, support and encouragement. I also want to thank all space industry workers involved in this mission for their company over the past 180-plus days," he said.