Cross-border market opportunities beckon
Share - WeChat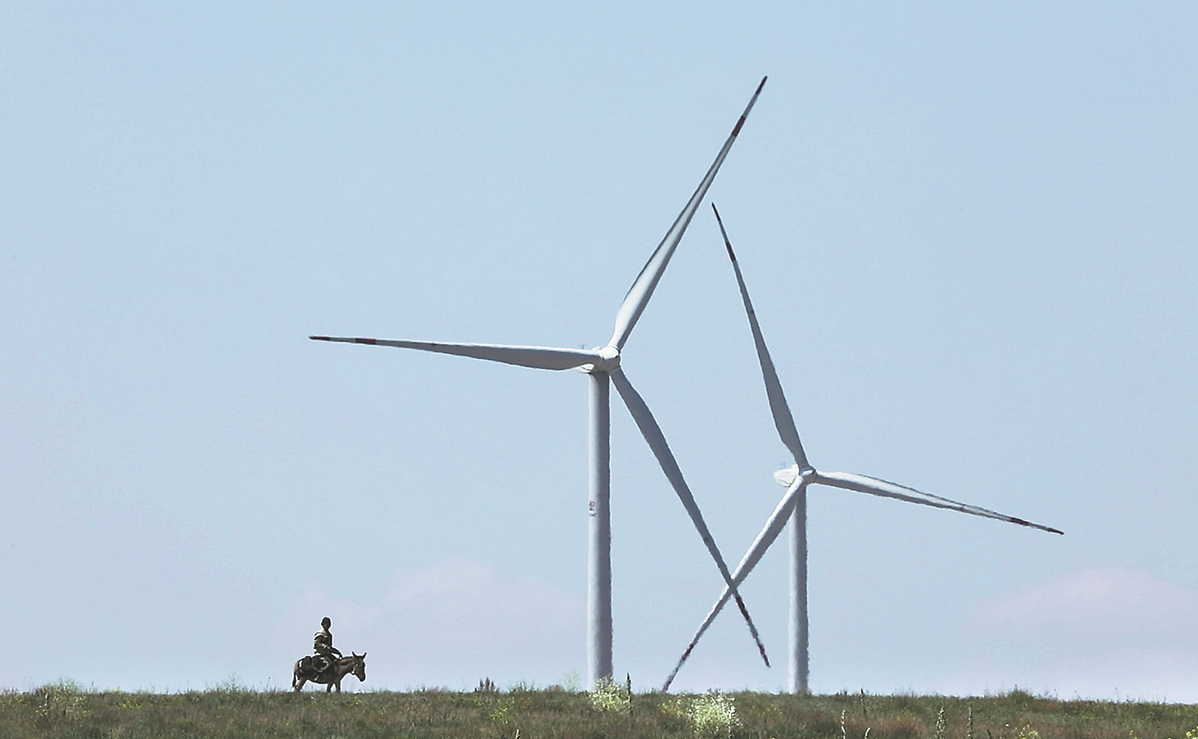 Greater business ties between China and Central Asia to enrich BRI
Companies in China as well as Kazakhstan, Kyrgyzstan, Tajikistan, Turkmenistan and Uzbekistan are rushing to pursue cross-border market opportunities and seek new growth avenues in green development, digital technologies and services, as China and the five Central Asian nations expand programs to deepen and diversify cooperation in a range of sectors.
For instance, Kazakhstan's flagship carrier Air Astana has unveiled new offers to attract more Chinese passengers into the country as well use the airline for travel to other foreign destinations.
State-owned China Energy Engineering Group is building a large-scale wind power project in Bukhara province of Uzbekistan, while Huawei Technologies Co is helping local companies build digital transportation projects in some cities of Tajikistan.
These enhanced business ties, experts said, will further enrich the growth of the Belt and Road Initiative to the next stage.
To inject strong positive energy into regional peace and stability, leaders of China and the Central Asian countries signed the Xi'an Declaration at the China-Central Asia Summit on May 19, adopted a list of summit outcomes, and charted a blueprint for the future development of China-Central Asia relations.
The six countries also agreed to promote in-depth cooperation across the board, prioritizing transport, economy and trade, investment and industry, agriculture, energy, Customs and people-to-people exchanges.
The China-Central Asia Summit — held in Xi'an, in Northwest China's Shaanxi province, on May 18 and 19 — has revitalized the ancient Silk Road through the tangible growth of the BRI.
The initiative places a strong emphasis on collaborative contributions and shared benefits, said Liu Huaqin, head of the Institute of Eurasian Studies at the Chinese Academy of International Trade and Economic Cooperation in Beijing.
Since all the six countries have deepened and strengthened their relationship in areas of mutual interest, such as manufacturing, transportation, green development, finance and telecommunications, Liu said these moves will broaden economic cooperation in the next stage.
"China and the Central Asian countries have complementary advantages in resources and industrial structure. Their close collaboration not only benefits China's economic and social development, but also contributes to the growth of the Central Asian countries," said Zhao Fujun, a researcher at the Development Research Center of the State Council, China's Cabinet.