Preferential policies provide a shot in the arm for medical zone
Share - WeChat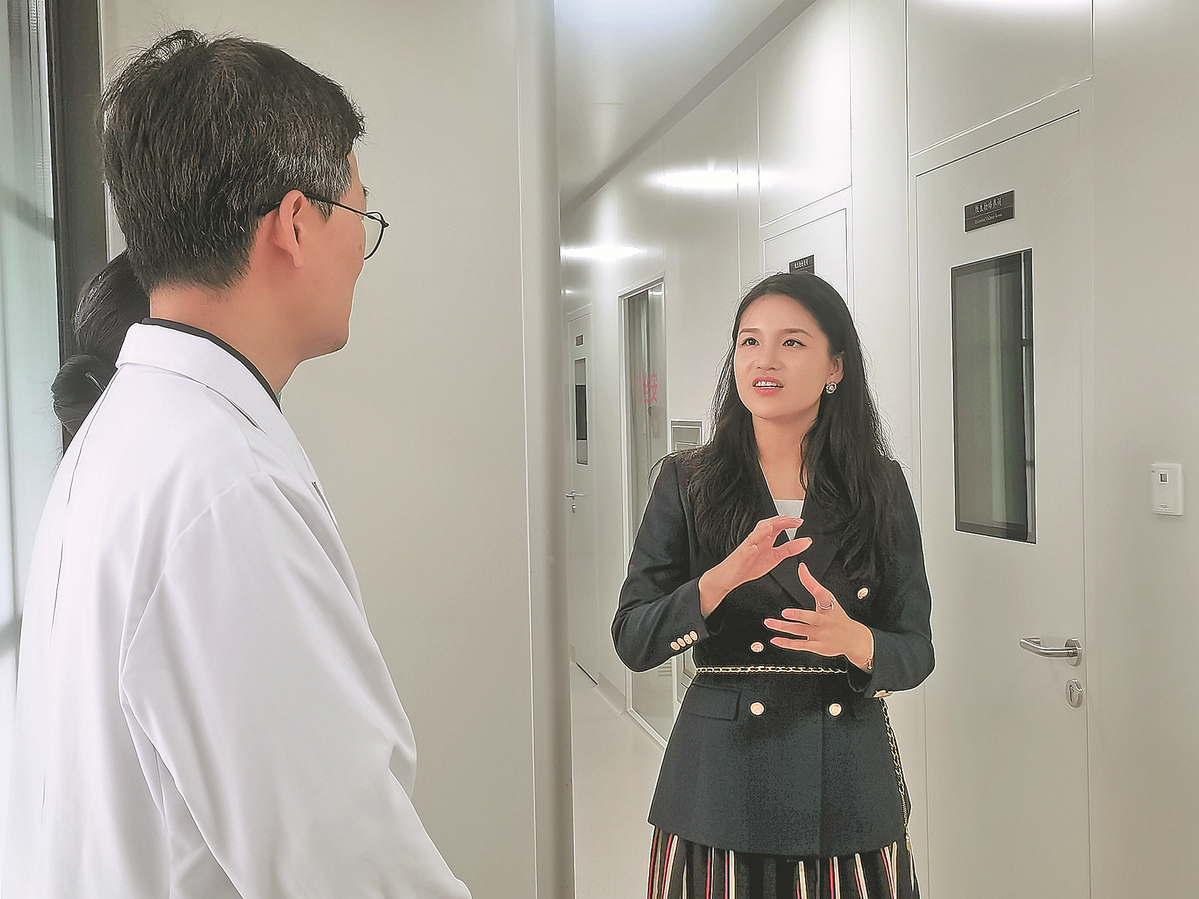 Ling Kai-chun, a native of Taiwan, is enjoying her entrepreneurial journey in the southern province of Hainan Island.
She also helps young people from Taiwan who want to follow in her footsteps and make a mark on the Chinese mainland.
The 37-year-old runs a hospital in China's only special medical zone, the Boao Lecheng International Medical Tourism Pilot Zone, in Hainan's Qionghai city, which provides services for visitors from home and abroad.
Her hospital, The Enhance International Medical Center, offers anti-aging and cosmetic treatments, sports rehabilitation and chronic disease management.
It was launched in 2021, becoming the first hospital in the province to be fully funded by Taiwan investors as it moved to provide world-class services. Ling's father, who is also from Taiwan, owns a company in Shanghai that focuses on biotechnology and medical services.
After graduating from a university overseas, Ling came to the mainland and joined the family business.
As a second-generation entrepreneur from Taiwan working on the mainland, Ling said she faces more severe competition than her father's generation, but she is pleased that the business environment is improving.
She and her father first visited the Hainan Free Trade Zone in 2015.
Despite encountering rough terrain and muddy roads, they were inspired to establish the hospital to connect with global medical innovations after learning about the policy advantages the zone offers.
The zone was launched in 2013. Thanks to special policies that allow the introduction of medicines and medical technology resources from overseas that have yet to be approved for general domestic use, it has become a gateway for global innovative pharmaceutical products to be used on the mainland.
"Though Taiwan has many advantages in the medical sector, its market is limited. On the mainland or in Hainan, we have more opportunities," Ling said.
Hainan's support policies have seen Ling's hospital attract young talent from Taiwan, and her team is cooperating with some of the world's top pharmaceutical companies and participating in cutting-edge research.
Ling is a staunch advocate of cross-Strait exchanges. "I want to help more young people from Taiwan seek development on the mainland and provide a platform for people from both sides (of the Taiwan Strait) to communicate," she said.
Every year, she helps facilitate internships and exchanges to help university students from Taiwan work for Taiwan-funded businesses on the mainland. She also helps them better adapt to local life.
Ling believes that cross-Strait exchanges are crucial for both sides, and she hopes more people from Taiwan will be able to come to the mainland to study and work.