A journey through history
Share - WeChat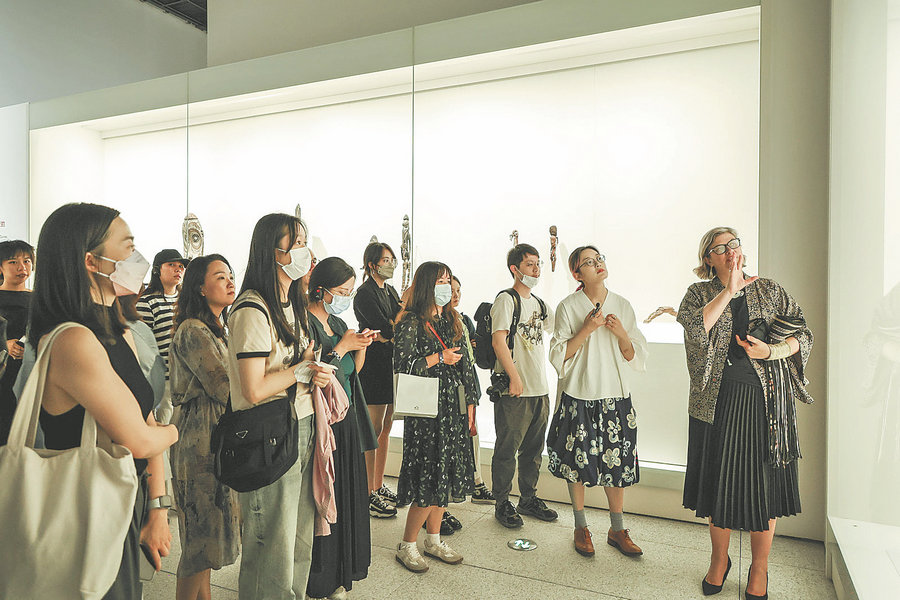 Born and raised in London, Nuku frequently travels to the region as her maternal relatives still reside there. Her interactions with these people have since taught her much about the culture of the Pacific region, which has a particular focus on respecting one's elders, humility, and understanding that one is part of a large genealogical lineage.
"I think Pacific people are very resilient in the 21st century because of this culture. It's in their DNA.This is why Pacific communities across Oceania hold on to their traditions, because they are just flowing through every generation," she says.
"The idea of the Pacific is like a very faraway distant place, but if you are in the Pacific, you are the center of your universe, and these connections are happening all the time. … I think many cultures do this. Many cultures have to work with modernity and keep evolving. It's useful to remember the way we were. In the Pacific, people still do this but I think every culture around the world has this."