On track
Share - WeChat East African rail link becomes model of China-Africa partnership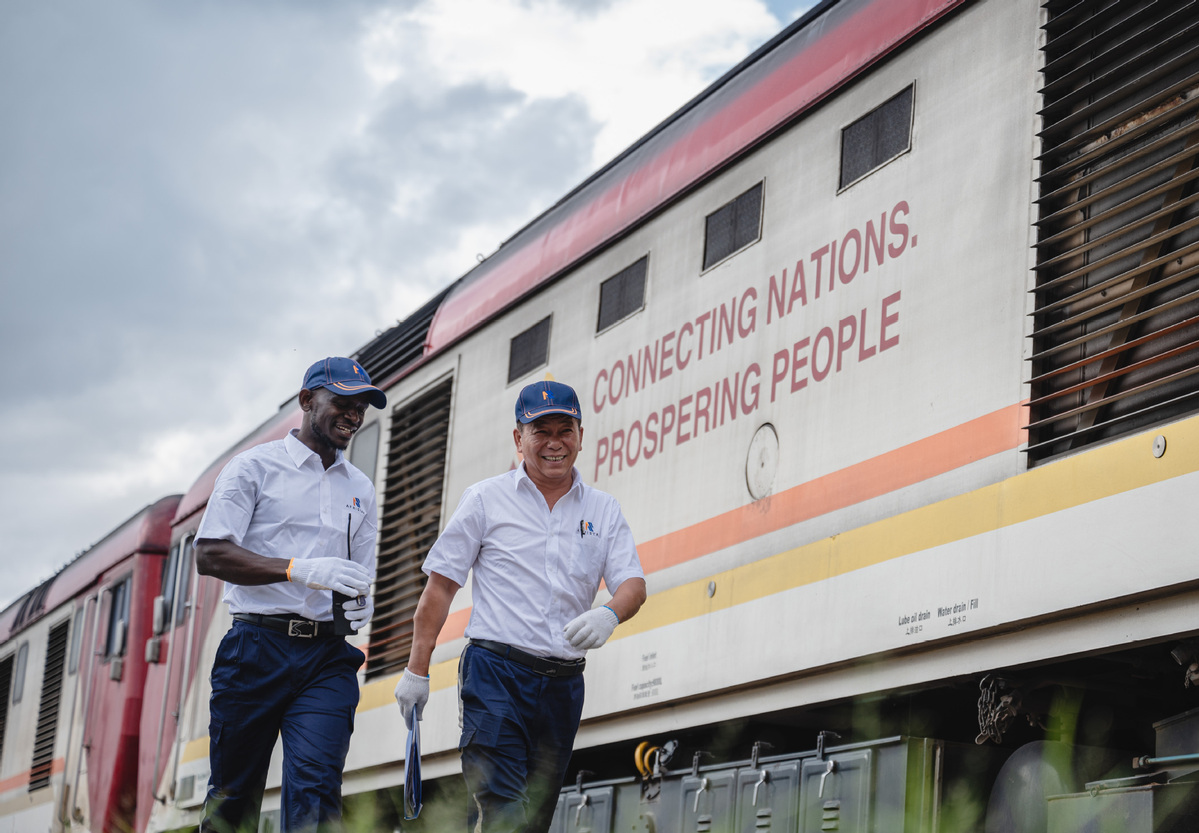 The Mombasa-Nairobi Standard Gauge Railway in Kenya, a flagship project of China-Africa cooperation, has become a major "business card" of Chinese enterprises and a demonstrative work of the Belt and Road Initiative.
The 480-km rail line, linking the largest port in East Africa, Mombasa, to Kenya's capital Nairobi, was built by the China Road and Bridge Corporation and officially opened to traffic in 2017.
The project has gained trust and support from the Kenyan government and people and injected vitality into the country's socioeconomic development, with Africa Star Railway Operation Company or AfriStar, the railway operator, committed to the safe operation, stable movement of passengers and goods, and localization of the project, analysts said.