Policies to optimize power battery industry
By ZHENG XIN | CHINA DAILY | Updated: 2023-06-10 07:51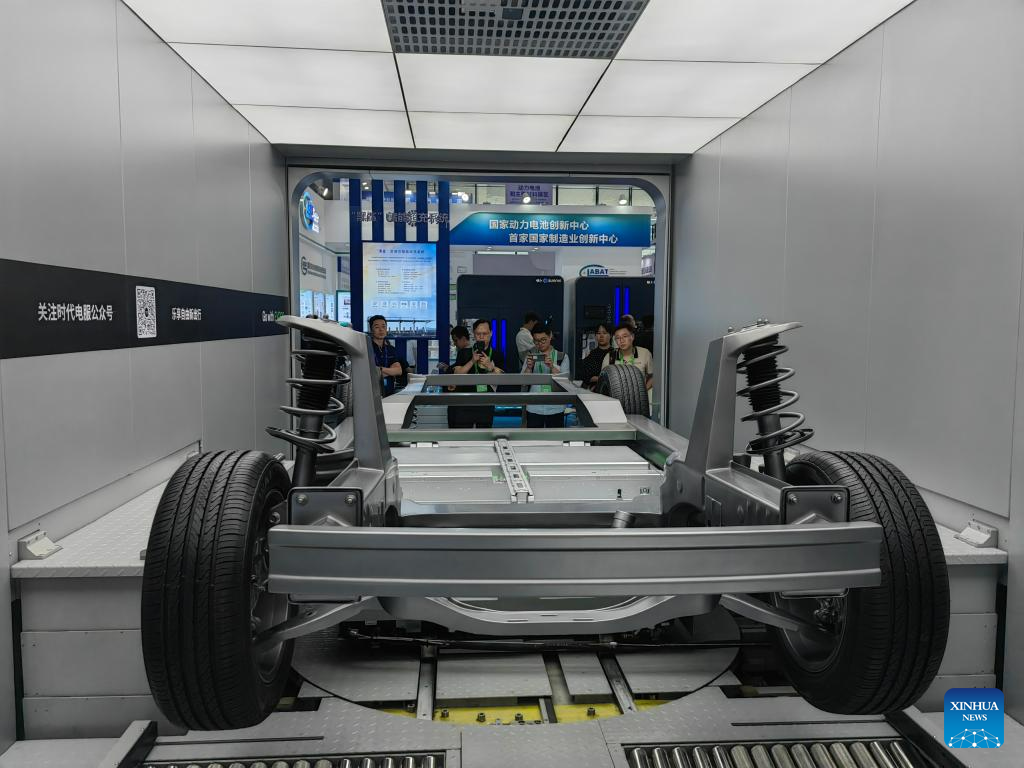 China will continue optimizing its power battery industry management policies to further facilitate the rapid development of the sector, said a government official on Friday.
China is keen to optimize the management policies of the power battery industry, strengthening the overall planning of the industry's development while guiding rational investment to avoid blind expansion and disorderly development, said Xin Guobin, vice-minister of the Ministry of Industry and Information Technology, on Friday during a power battery forum in Yibin, Sichuan province.
The country will further improve technical standards and enhance safety requirements, he said.
According to Xin, power batteries, as the core components of new energy vehicles and the primary driving force behind the electrification transformation of the automotive industry, have witnessed rapid development in China in recent years.
China currently leads the world in terms of power battery production and sales, with its installed capacity of power batteries logging steady growth in 2022 amid a boom in the country's new energy vehicle market, he said.
The installed capacity of NEV power batteries totaled 294.6 gigawatt-hours last year, surging 90.7 percent year-on-year, making up 56.9 percent of total sales worldwide, he said.
Recent figures released by the China Automotive Battery Innovation Alliance show that the production of power batteries in China in May increased by 57.4 percent year-on-year, while the installed capacity of power batteries for NEVs has grown by 52.1 percent year-on-year.
Xin said the government should continue supporting collaborative innovation within the industry and ensuring the supply of critical resources, including encouraging investment in overseas mineral resources, while improving recycling and utilization systems for power batteries.
The government should also further deepen international exchange and cooperation and further optimize the international business environment, he said.
An analyst said China currently has the largest battery manufacturing capacity in the world, with more capacity coming.
"China is the largest market for lithium-ion batteries," said BloombergNEF energy storage analyst Shi Jiayan.
"The battery is an important tool to support energy transition. The increasing demand for energy transition overseas and the shortage of battery supplies bring many opportunities for Chinese battery companies," she said.
"If properly applied, capital can be beneficial in accelerating China's energy transition. Meanwhile, improving standards can further help Chinese battery companies expand their technological advantages."