University games' torch relay makes it way around China
Share - WeChat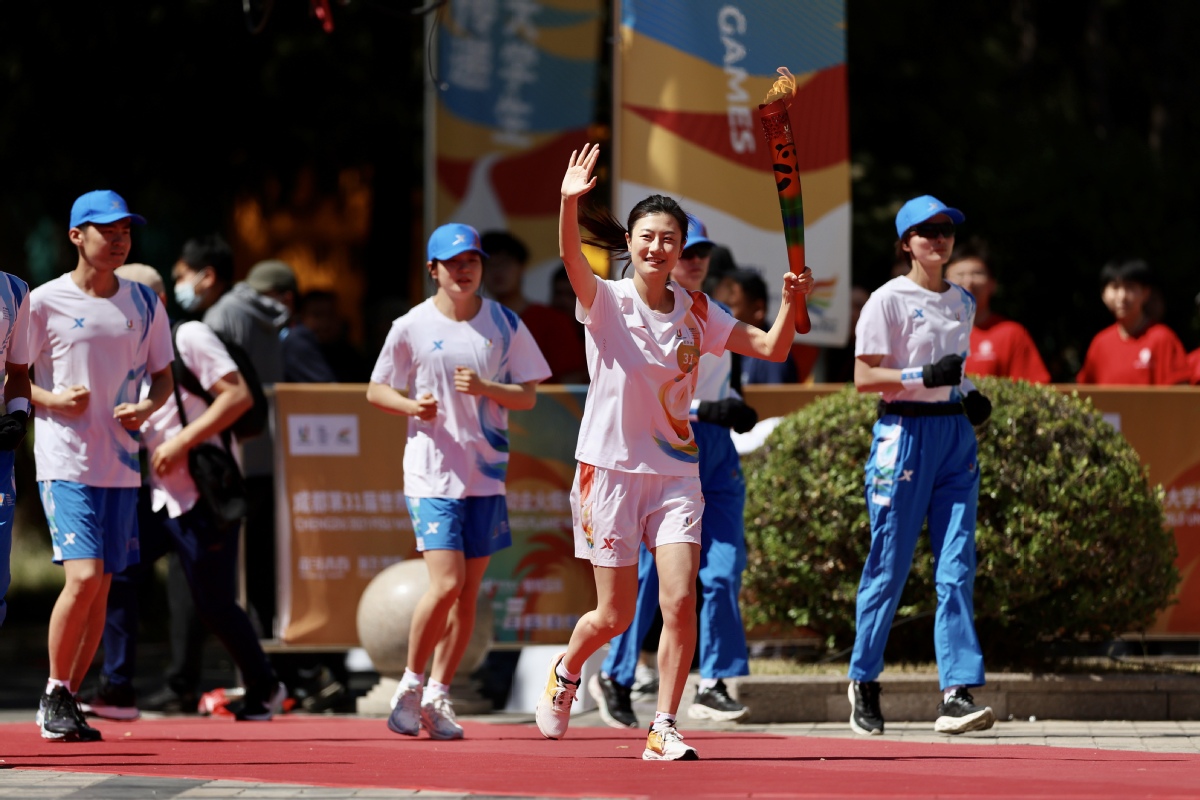 The torch relay of the 31st International University Sports Federation Summer World University Games kicked off on Saturday at the campus of Peking University in Beijing.
Thirty-one torchbearers participated in the event, passing the flame along iconic landmarks of the university.
Four torchbearers from four previous summer and winter University Games held in Chinese mainland joined the torch relay, showcasing the inheritance of university sports sprit.
The torch relay will also be held in Harbin of Helongjiang Province, Shenzhen of Guangdong province, Chongqing, Yibin and Chengdu in Sichuan province. The torch will ignite the main cauldron tower of the games on July 28.
Ding Ning, student representative of PKU and Olympic champion, said she has used her sports spirit in her daily study and work, and also to contribute to the great rejuvenation of the Chinese nation.
Wang Hanqing, captain of Sichuan University's swimming team, said the passing of the torch is also the transferring of hopes and dreams.
Becoming a torchbearer is an honor and of great significance for her, she said.
"The flame represents inclusiveness, which is how I feel studying and living in Chengdu. By passing the torch, I am also showing the world an inclusive Chengdu," she said.
The games will be held from July 28 to Aug 8 after being delayed twice due to COVID-19. Chengdu is the third mainland city to host the biennial Summer University Games, following Beijing in 2001 and Shenzhen in 2011.