An eco-friendly trip in Phuket
Share - WeChat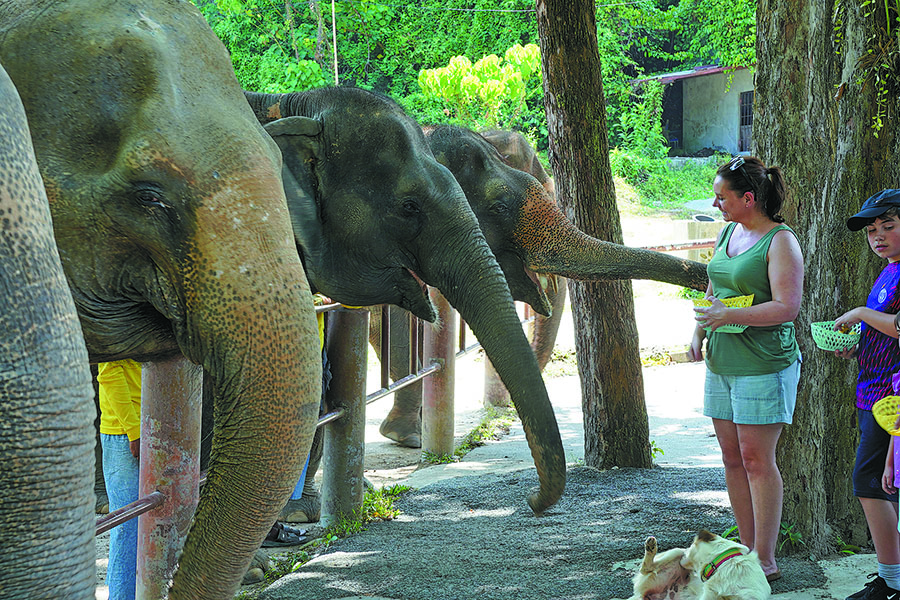 Joint project by government, NGOs helps to conserve wildlife, replenish nature
From island hopping to jungle exploration, Phuket is one of the most attractive places to visit in Thailand. There are plenty of water activities to do in Phuket, such as kayaking, snorkeling and swimming. But what can make it an experience of a lifetime is a vacation that contributes to marine life conservation.
Phuket is known as the "Pearl of the Andaman" and is the largest island in Thailand. The beaches and crystal-clear waters make it a top destination for a tropical beach getaway. Furthermore, Phuket is known for its conservation and educational centers.
In the Andaman Sea, there are mainly four distinct turtle species living along the western coast of Phuket, namely hawksbill turtles, green turtles, leatherback and olive ridley turtles. The first two are the most abundant while the latter are less frequently spotted in Phuket.