Three Beijing schools to open campuses in Xiong'an
By ZHANG YU in Shijiazhuang | China Daily | Updated: 2023-07-12 09:07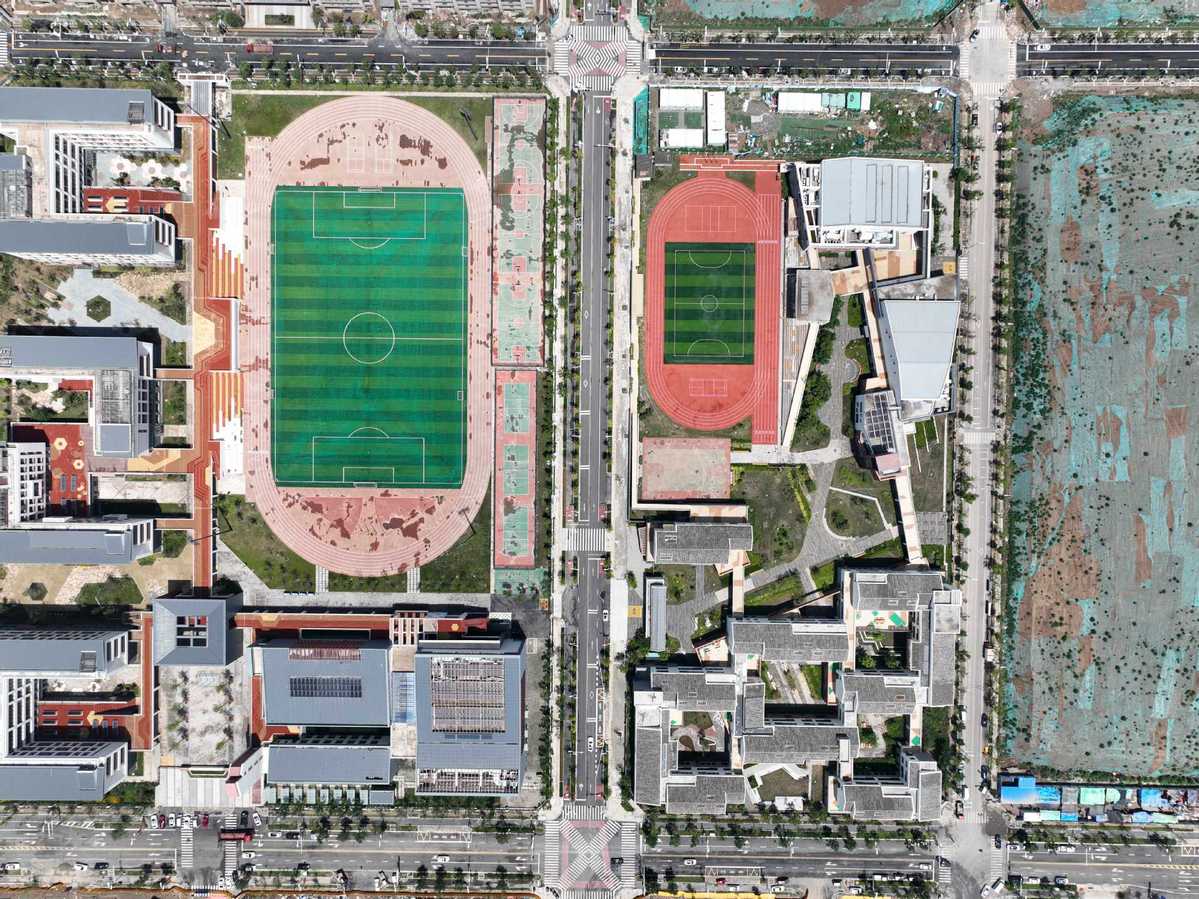 Three new schools, including a primary school in Xiong'an New Area, Hebei province, will start recruiting students in September.
Construction of the new schools — branches of Beijing No 4 High School, Beijing Shijia Hutong Primary School and Beijing Beihai Kindergarten in Xiong'an — was completed in April, according to the Administrative Committee of Xiong'an New Area.
The committee on Friday said that based on an agreement it signed with the three Beijing schools, the schools would initiate education and management work, introduce advanced education management techniques and promote the extension of Beijing's high-quality education resources to Xiong'an.
Beijing Shijia Hutong Primary School in Dongcheng district will send management teams to the branch in Xiong'an for the upcoming semester, according to Hong Wei, general principal for schools under the management of Shijia Education Group.
It will also invite teachers from Xiong'an to attend training courses in Beijing and send teachers from the capital to the new area to provide consultant services, Hong said.
"In our joint efforts to improve the quality of education via teaching and research, we will involve more primary schools in Xiong'an," Hong said.
Two other schools from Beijing, both based in Xicheng district, have organized a management team and teachers' group to participate in the development of the two branches in Xiong'an, from the layout of the campus environment and the recruitment and training of new teachers, to the design of education and teaching plans, according to Cai Dongmei, head of Xicheng's education commission.
Beijing has organized several other schools to assist schools in Xiong'an to improve the area's education quality, according to the Beijing Municipal Education Commission.
The move will accelerate the transfer of Beijing's non-capital functions to Xiong'an and promote the area's high-quality development, said Tian Jinchang, deputy secretary of the CPC Working Committee and deputy director-general of the Administrative Committee of Xiong'an New Area.
The area was established in 2017 to take on functions from Beijing that are nonessential for its role as China's capital. Enterprises and research institutes, and a great number of personnel, will come to Xiong'an to work and live, and the improving public services will help attract talent.
Construction of a new hospital — the Xiong'an branch of Beijing-based Xuanwu Hospital affiliated to the Capital Medical University — is also near completion.